Pentagon states that thousands of civilians affected in Gaza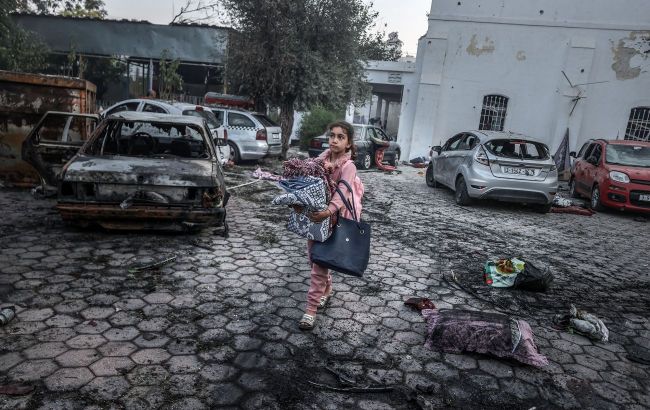 According to the Pentagon, thousands of civilians have become victims in Gaza (photo: Getty Images)
Pentagon spokesperson Patrick Ryder announced during a briefing that the number of civilian casualties in Gaza is estimated to be in the thousands, according to Pentagon.
Commenting on the information regarding the number of civilian casualties in Gaza, the Pentagon representative stated that, according to the United States, the figures are estimated to be in the thousands.
"This is why, in our discussions with the Israelis and other regional actors, we have placed particular emphasis on the importance of delivering humanitarian aid to the people in Gaza," Ryder said.
IDF ground operation in Gaza
On October 7, Hamas militants launched a large-scale incursion into Israel. During this attack, they engaged in killing and abducting both military and civilian personnel. Subsequently, Jerusalem declared the commencement of Operation "Iron Swords."
As part of this operation, the Israel Defense Forces (IDF) expanded their ground operation in the Gaza Strip, deploying troops and equipment to the region. Later, the spokesperson for the Israeli military, Rear Admiral Daniel Hagar, announced that IDF forces had completely surrounded the city.
On November 6, President of the United States, Joe Biden, and Israeli Prime Minister Benjamin Netanyahu discussed the possibility of humanitarian pauses to assist peaceful residents in reaching safer locations.