Pentagon signs contract with Musk to provide Ukrainian army with Starlink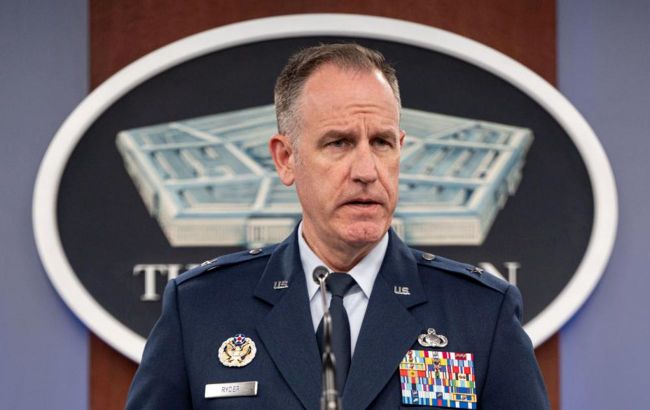 Pentagon Press Secretary Air Force General Patrick Ryder (Photo: facebook com InternationalDefenceDesk)
The Pentagon has entered into a contract with billionaire Elon Musk's company to provide the Ukrainian military with satellite communication via Starlink, according to the Pentagon spokesperson Brigadier General Patrick Ryder.
He confirmed that the US Department of Defense has contracted with Starlink. However, the details of the agreement are not disclosed.
"We have acknowledged publicly that we do contract with Starlink for services in support of Ukraine, but as we've also stated previously, for operations security reasons due to the critical nature of these systems, we're just not going to be able to provide additional information regarding the specific capabilities or the operational details of these services," the general said.
Ryder also did not disclose the contract amount, only emphasizing that the goal is to provide the Ukrainian forces with the necessary satellite communication infrastructure.
Musk scandal
Recently, CNN published an excerpt from a book about Elon Musk, mentioning that the Ukrainian attack on the Russian fleet had been disrupted. SpaceX founder Elon Musk claimed that he secretly ordered Starlink to be deactivated over Crimea to prevent Ukraine's drone strike on Russian ships.
In the book, he stated that he feared that such actions would lead to the use of nuclear weapons. Musk later justified his actions.
The chief of the Defense Intelligence of Ukraine, Kyrylo Budanov, confirmed that Starlink did not work near Crimea for some time. However, he doubted that Elon Musk was directly involved in this.
Meanwhile, in the US Senate, an investigation is being initiated to determine whether Elon Musk may have jeopardized national security.