Pentagon signs contract for AMRAAM missile procurement within Ukraine aid budget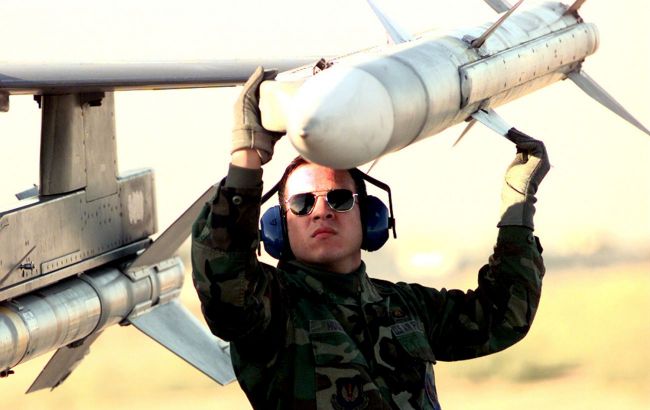 Photo: The Pentagon has signed a contract to purchase AMRAAM missiles (wikimedia.org)
The United States has entered into a contract with Raytheon Missiles and Defense to supply AMRAAM missiles as part of the aid budget for Ukraine, according to Pentagon press service.
"Raytheon Missiles and Defense, Tucson, Arizona, was awarded a $192,000,000 indefinite-delivery/indefinite-quantity contract for purchase of Advanced Medium Range Air-to-Air Missiles (AMRAAM). This contract provides for Raytheon purchasing fielded AMRAAM weapons from various sources. Work will be performed at Tucson, Arizona, and is expected to be completed by Nov. 29, 2024," the Pentagon's statement reads.
It is reported that funds in the amount of $7.7 million will be allocated from the security aid package for Ukraine for the 2023 fiscal year to implement this contract.
What is known about the AIM-120 AMRAAM missile
AMRAAM is an American all-weather guided medium-range air-to-air missile. Missiles of this class are designed to engage airborne targets beyond the direct line of sight.
The missiles were developed by Hughes Aircraft in 1981 and were accepted into service with the U.S. Air Force in 1991. In addition to the United States, they are in service with the air forces of the United Kingdom, Germany, and other countries. Today, they are the primary armament of F-15C, F-15E, F-16, F/A-18C/D, F/A-18E/F, and F-22 fighter aircraft.
The missile's warhead is integrated into its body and is equipped with a 23 kg high-explosive fragmentation warhead (with ready-made fragments).
Previously, the Swedish Parliament supported the initiative to sell AMRAAM missiles from the United States. Washington will donate them to Ukraine. These are Rb 99 missiles, a licensed version of the American AIM-120B (AMRAAM) missile, capable of destroying targets at distances of up to 70 km.