Pentagon purchases Russian oil despite sanctions: WP uncovers details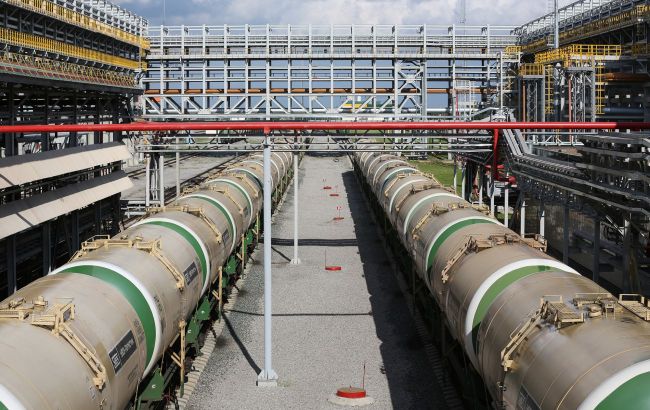 Illustrative photo (Photo: Getty Images)
Russian oil was reaching a Greek refinery through Türkiye. From there, the oil was being sold to the Pentagon, despite international sanctions, according to The Washington Post.
"Petroleum products that originated in Russia kept flowing to the Motor Oil Hellas refinery on the Aegean Sea in Greece," the material states.
It is noted that the supply route passed through a storage facility in Türkiye, allowing the ownership of the oil to be concealed as being from Russia. In essence, the ownership rights to the products changed hands several times before reaching Greece.
The article writes that the exact quantity of Russian-origin fuel in the Pentagon's procurement could not be determined. These products are processed using numerous ingredients that are impossible to trace during production.
It was also impossible to determine whether, at any point in the route, the Russian-origin fuel was rebranded as originating from another country. Documents describing the origin of the oil batch, known as certificates of origin, are not publicly accessible.
Regarding the Pentagon's stance, they have signed new contracts worth nearly $1 billion with the Greek refinery since the U.S. ban came into effect in March of last year.
According to shipping reports, since February, over 1 million barrels of aviation gasoline from Motor Oil Hellas were also sent to government and corporate buyers in Italy, France, Spain, and the United Kingdom.
Pentagon Defense Logistics Agency representative Joe Yoswa stated that he was unaware of fuel from Russia heading to their Greek supplier.
The agency believes that its contractors, including Motor Oil Hellas, "are responsible for ensuring compliance with applicable laws and regulations concerning business with Russia and Russian companies" and "must certify their compliance with such laws and regulations as part of the acquisition process."
According to sanction rules, Turkish enterprises are allowed to accept Russian fuel, but the Greek refinery cannot.
Embargo on Russian oil
Since December 5, 2022, the European Union has imposed an embargo on the import of sea-borne oil from Russian territories. Additionally, G7 countries and Australia have imposed a price cap of $60 per barrel for Russian oil.
Recently, the United States imposed new sanctions due to violations of the price cap during the sale of Russian oil.
The Financial Times reported that Russia was circumventing sanctions and the price limit set by the U.S. This compelled Western countries to seek ways to strengthen one of their key economic constraints against the aggressor country.