Russia omits sanctions selling oil not below $60 per barrel - Financial Times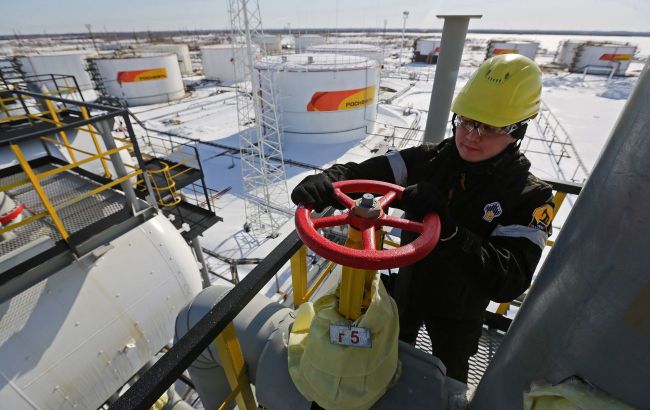 Russia does not sell oil below $60 per barrel (Photo: Getty Images)
Russia is bypassing sanctions and the established U.S. price limit on oil sales. This is forcing Western countries to explore ways to strengthen one of their key economic constraints against the aggressor country, according to the Financial Times.
The agency reported that by a high-ranking representative of a European government, "almost none" of the oil shipments by sea in October were carried out below the limit of $60 per barrel.
The official stated that, according to the latest data, there would be a need to strengthen measures and emphasized that there was absolutely no desire to allow Russia to continue its actions.
Official Russian statistics on oil sales support Western officials' concern in October. The average received price exceeded $80 per barrel.
Thus, the spike in Russian prices has dealt a blow to G7 attempts to limit the flow of funds to the Kremlin for financing the full-scale invasion of Ukraine.
Almost three-quarters of all maritime oil flows from Russia went without Western insurance in August. In October, only 37 out of 134 vessels had it.
Some Western insurance companies received false declarations from Russian oil companies or traders supposed to provide written assurances that the oil price was below $60. One mechanism used earlier to achieve this is increased delivery cost.
The embargo on Russian oil
Recall that as of December 5, 2022, there is an embargo by the European Union on the import of maritime oil from Russia's territory. In addition, G7 countries and Australia have imposed a price cap of $60 per barrel for Russian oil.
Recently, the United States imposed new sanctions, which was violations of the price cap during the sale of Russian oil.