U.S. sanctions companies and vessels over breaking Russian oil price cap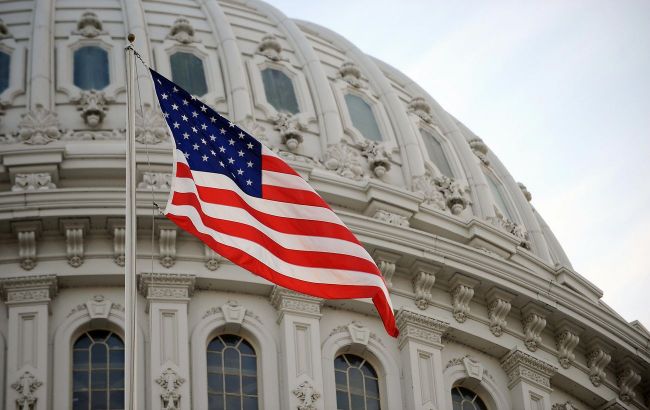 U.S. sanctions companies and vessels over breaking Russian oil price cap (Getty Images)
The United States today imposed new sanctions against companies and ships that violated the Russian oil price cap, according to the U.S. Department of the Treasury.
"Today, the U.S. Department of the Treasury's Office of Foreign Assets Control (OFAC) is imposing sanctions on two entities and identifying as blocked property two vessels that used Price Cap Coalition service providers while carrying Russian crude oil above the Coalition-agreed price cap," the statement reads.
It is noted that this action underscores the Treasury Department's commitment with its international partners to responsibly reducing Russian government oil profits and constraining the Russian war machine.
Deputy Secretary of the Treasury Wally Adeyemo states that today's action "demonstrates our continued commitment to reduce Russia's resources for its war against Ukraine and to enforce the price cap."
The following facilities were sanctioned:
SCF Primorye vessel
Lumber Marine SA - United Arab Emirates-based company
YasaGolden Bosphorus vessel
Ice Pearl Navigation Corp - Turkiye-based company.
It is noted that SCF Primorye carried Novy Port crude oil priced above $75 per barrel from a port in the Russian Federation after the crude oil price cap took effect.
The YasaGolden Bosphorus carried crude oil priced above $80 per barrel after the crude oil price cap took effect.
"As a result of today's action, all property and interests in property of the persons above that are in the United States or in the possession or control of U.S. persons are blocked," the statement says.
Price cap on Russian oil
This mechanism allows third countries to purchase Russian fuel using Western vessel insurance. A price limit is set at $60 per barrel for crude oil, $45 per barrel for heavy fuel, and $100 per barrel for light fuels such as gasoline and diesel.
A representative from the U.S. Department of the Treasury previously stated that the restrictions were still in effect, as they had helped reduce Russia's income. As a result, the G7 states postponed the review of the oil price cap.
Recently, U.S. Treasury Secretary Janet Yellen stated that the United States was preparing to take tough measures against Russia for violating the established oil price cap.