Pentagon predicts Ukrainian counteroffensive to be difficult and long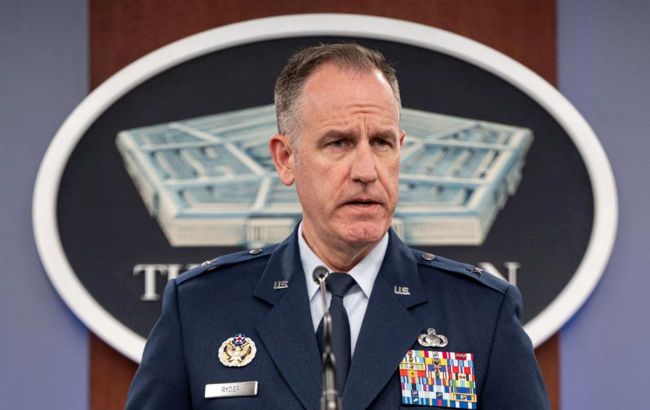 Pentagon spokesman Patrick Ryder (facebook.com/InternationalDefenceDesk)
Ukrainian Armed Forces' counteroffensive will be difficult and long. However, the United States of America will support Ukraine for as long as it takes, said Pentagon spokesman General Patrick Ryder during a briefing.
According to Pat Ryder, the US continues to see how the Ukrainian counteroffensive "moves forward," adding that "it has and will continue to be a tough fight" for the Ukrainian Armed Forces.
Ryder recalled the words of US Defense Secretary Lloyd Austin regarding the counteroffensive. He emphasizes that "this will be a marathon and not a sprint." In other words, the Ukrainian Armed Forces' counterattack may take time.
However, he stressed that Washington will "continue to support Ukraine for as long as it takes."
"And so again, our focus is going to be on communicating with them, communicating with our allies and partners to ensure that, as they have needs on the battlefield, that we're able to support them," Ryder said.
Frontline situation
The Ukrainian Armed Forces continue counteroffensive operations on all fronts. Specifically, according to the General Staff, Ukrainian troops drove out Russian forces from positions in the Andriivka area of the Donetsk region on Wednesday, August 2. Additionally, the Defense Forces are holding back the enemy's offensive on the Lyman-Kupiansk direction.