Peace formula, Middle East, and more: Ukrainian OP chief talks with Sullivan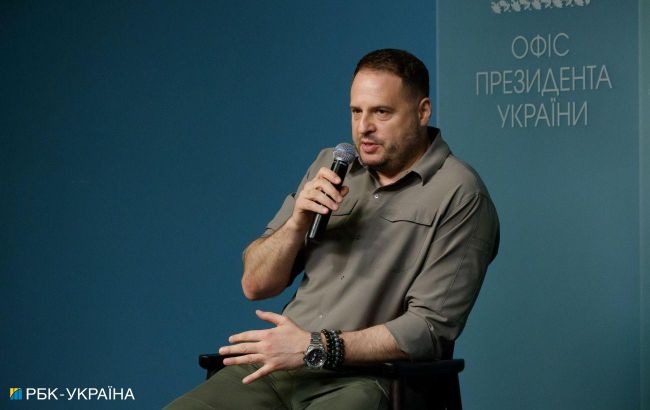 Andrii Yermak, Head of the Presidential Office of Ukraine (Vitalii Nosach, RBC-Ukraine)
Head of the Office of the President of Ukraine Andrii Yermak held telephone negotiations with the National Security Advisor to the President of the United States, Jake Sullivan, according to the press service of the Office of the President.
The discussions covered the following points:
Addressed the current situation in the hottest areas of the front;
Discussed defense operations and offensive actions by Ukrainian forces;
Yermak emphasized the importance of timely supply of weapons and ammunition for the successful defense of Ukrainian territories;
Discussed the situation in the Middle East and the importance of avoiding escalation and civilian casualties.
"The parties continued the dialogue on the implementation of the Peace Formula. Andriy Yermak and Jake Sullivan paid special attention to the results of the third meeting of national security advisors and foreign policy advisors on the points of the Formula implementation, which took place in Malta," the press service writes.
Andrii Yermak expressed gratitude to U.S. President Joseph Biden, his entire team, both houses of the U.S. Congress and the American people for their strong support of Ukraine.
Peace formula summit
Recently, the third meeting of advisors on national security and foreign policy regarding the peace formula took place. Among the issues discussed were:
Nuclear and radiation safety;
Energy security;
Uninterrupted food supply;
Return of deported children, civilian hostages, and prisoners of war;
Restoration of Ukraine's territorial integrity.
U.S. Support for Ukraine
The United States is one of the main allies of Ukraine in resisting Russian aggression. Since the beginning of the war, the United States has supported Ukraine with both military and financial assistance.
Recently, the Pentagon announced that there is still over $5.4 billion allocated for military aid to Ukraine.
In October, Joe Biden proposed providing assistance of $106 billion to both Ukraine and Israel. The new Speaker of the U.S. House of Representatives, Mike Johnson, urged lawmakers to vote separately for assistance to Tel Aviv, but Democrats blocked this attempt.