Patriot downs ballistic missile near capital of Ukraine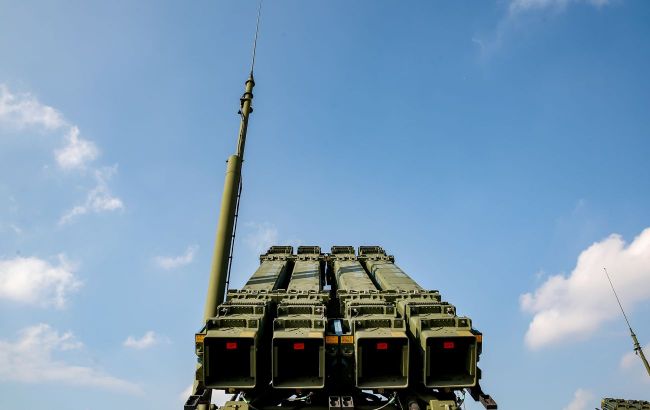 Patriot shoots down a ballistic missile near the capital of Ukraine (Getty Images)
A Russian ballistic missile was intercepted near Kyiv this morning, November 11. The enemy target was neutralized by the Patriot anti-aircraft missile system, according to the commander of the Air Force, Mykola Oleshchuk.
He said that they are currently determining the type of missile launched by the occupiers towards the capital. It could have been either the ballistic missile Iskander-M or the guided anti-aircraft missile system S-400.
"For now, I want to express gratitude to the Patriot missile system crews for their immediate reaction in defending the capital, and to everyone who repelled the Shahed drone attack on the night of November 11, 2023, in the responsibility zones of the air commands East, South, and Center," added Oleshchuk.
Today's missile attack on Kyiv was the first in the last 52 days.
Explosions in Kyiv on the morning of November 11
This morning, explosions were heard in Kyiv. Later, the mayor of the capital, Vitalii Klychko, said that the explosions were heard on the left bank of the city. According to him, air defense forces were operating near Kyiv due to ballistic activity.
Yurii Ihnat, a spokesman for the Air Force, confirmed that the occupiers launched ballistic missiles, and that the air defense system was engaged. Due to the ballistic activity, an air alarm was declared in Kyiv after the explosions.
The Kyiv Regional State Administration reported that the enemy missile was intercepted on approach to Kyiv. There is no information about damage or casualties.
Meanwhile, the Kyiv Regional Military Administration said that in one of the areas of the region, two missiles hit the field between two populated areas, causing damage to buildings.