Explosions in Kyiv: Russia fired ballistic missiles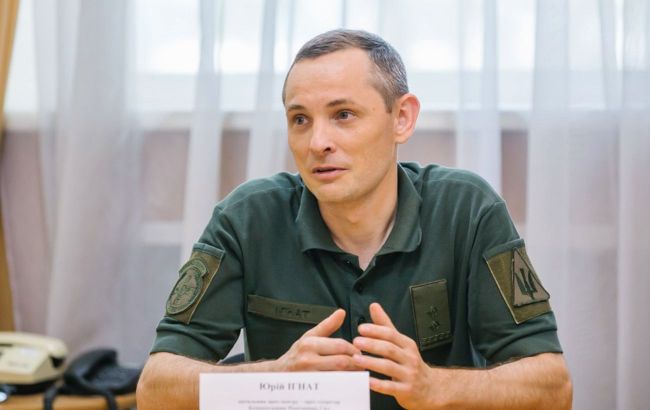 Spokesperson for the Air Force of the Armed Forces of Ukraine Yurii Ihnat (mil in ua)
The explosions in Kyiv on the morning of November 11 were related to the work of Air defense. Russian occupiers launched ballistic missiles towards the capital. This was reported by Yurii Ihnat, the spokesperson for the Air Force of the Armed Forces of Ukraine, during a telethon.
"The preliminary information is that it was still ballistic. Explosions occurred in Kyiv. There is still no information from the local administration and the police about where exactly, maybe there are some fragments or damage. We are waiting for information, but the air defense worked. Kyiv's air defense worked on ballistic missiles," he said.
Ihnat added that the Air Command Center will provide information about the number of targets and their type.
The spokesperson also explained that an air raid alert was announced in Kyiv after the explosions because the occupiers used ballistic missiles.
"Ballistic missiles travel extremely fast. They are not as noticeable by radar as cruise missiles. Ballistic missiles can include the S-300, S-400, Iskander-M, and Kinzhal missiles," explained Ihnat.
He suggested that the occupiers could have launched ballistic missiles from border areas near Kyiv, Chernihiv, or Sumy regions.
Morning explosions in Kyiv
This morning, explosions were heard in Kyiv. Later, the mayor of the capital, Vitaliy Klitschko, stated that the explosions were heard on the left bank of the city. According to him, air defense forces worked near Kyiv on ballistic missiles.
Klitschko also noted that there were no emergency calls in the capital at the moment. Local residents called for medical assistance after hearing the explosions. Fortunately, no casualties have been reported.