Partisans learned secret info about occupiers' base near Simferopol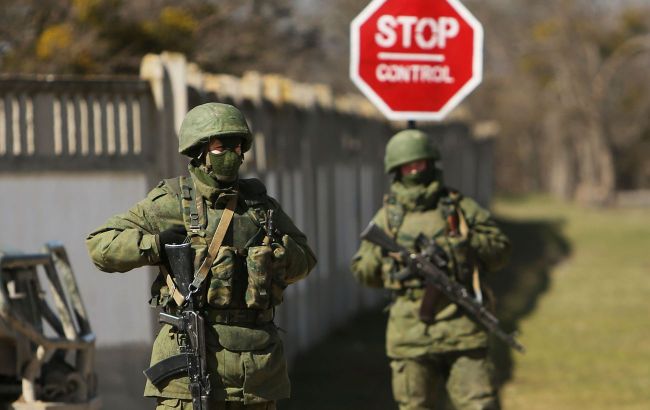 Photo: partisans learned secret information about the occupiers' base near Simferopol (Getty Images)
Partisans staged a raid on Perevalne (Simferopol district, Crimea), where the base of the 126th Russian Coastal Defense Brigade is located, according to the Telegram channel of the Atesh partisan movement.

"The agents conducted another reconnaissance in the village of Perevalne, where they reconnoitered the 126th Separate Russian Coastal Defense Brigade (military unit No. 12676)," the statement said.
The partisans managed to find out the number, condition, and nomenclature of the brigade's military equipment.
"Fuel tanks are actively used by the enemy," Atesh stated.
The partisans also studied in detail the patrolling scheme around the military unit.
For reference
At the beginning of the war, the personnel of the 126th Coastal Defense Brigade of the Russian Navy suffered heavy losses. The partisans said that more than 75% of the personnel were killed and wounded. Now, after being re-staffed, they have been redeployed to the Kherson direction.
It should be noted that this is the second partisan raid on this base since the end of October. During the first reconnaissance, Atesh spotted a large number of Russian troops within the military unit. In late September, the occupiers began to relocate air defense systems to Simferopol. The transfer of equipment and personnel was also recorded in mid-October.