Partisans infiltrated the base of the Russian Black Sea Fleet in Crimea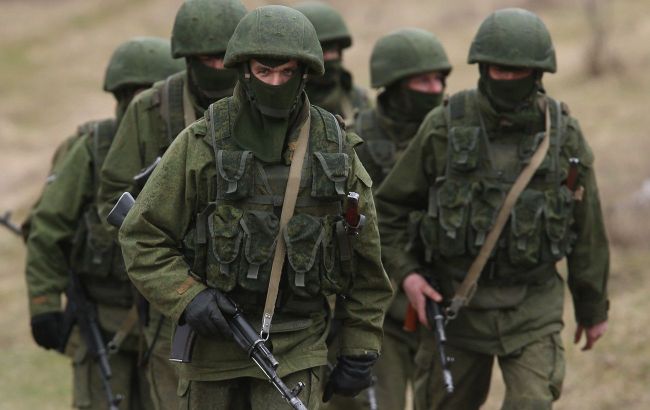 Partisans in Crimea infiltrated the base of the Black Sea Fleet (photo: Getty Images)
An agent of the partisan movement ATESH conducted reconnaissance in one of the units of the Russian Black Sea Fleet, reports ATESH Telegram channel.
"The agent of ATESH successfully conducted reconnaissance activities on the territory of one of the units of the Russian Black Sea Fleet," reads the post.
In the military facility, the partisans discovered vehicle garages and provided coordinates for barracks, headquarters, and ammunition depots.
"While the next shift was resting at an unauthorized time, we managed to pinpoint the exact locations of vehicle garages, ammunition depots, barracks, and the headquarters of the military unit 80393," the channel administrators reported.
The activities of partisans in occupied territories
Partisans have discovered a military base of the occupiers near Mariupol, where equipment and a fuel depot are stationed.
Additionally, the partisans noted that Russian forces have established a base in the village of Urzuf in the Donetsk region on the site of a former Ukrainian military unit. They use this base for training and deploying mobilized personnel to the front.
Earlier, it was reported that partisans observed the transfer of military equipment from the occupied Crimea to the Kherson region.
In occupied Crimea, partisans identified a large depot of fuel and lubricants belonging to Russian forces. This depot is considered a strategically important object for the Russian occupiers.