Partisans spot Russian military equipment moving from Crimea to Kherson, video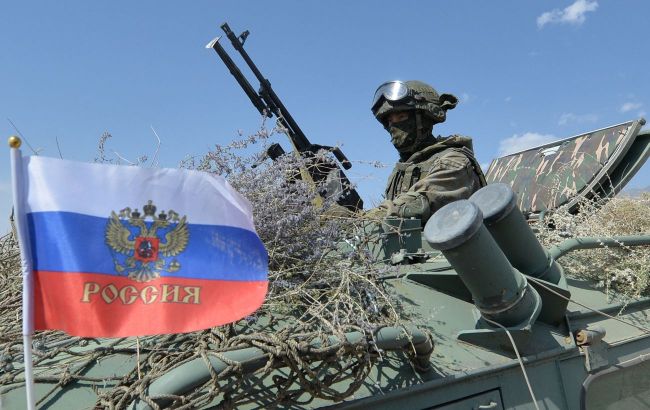 Partisans spot Russian military equipment moving from Crimea to Kherson (Getty Images)
The Russian military is relocating another batch of military equipment from Simferopol towards the Kherson region, according to the ATESH monitoring project.
"Our agent recorded the transfer of Russian equipment in the area of the Octiabrske settlement," the report says.
The equipment is being directed toward the Kherson region, and it is linked to significant losses in that direction.
The occupiers are relocating two vehicles and a tank.
Situation in Crimea
The Ukrainian forces regularly attack Russian equipment and personnel in Crimea.
Recently, the Defence Intelligence confirmed hitting two small landing ships of the Black Sea Fleet of the Russian Federation.
Secretary of the National Security and Defense Council Oleksii Danilov also stated that the Armed Forces of Ukraine achieved significant success in destroying Russians on the temporarily occupied territories of Crimea.