Outcome to be positive for Ukraine: Zelenskyy's Office on Taurus missiles from Germany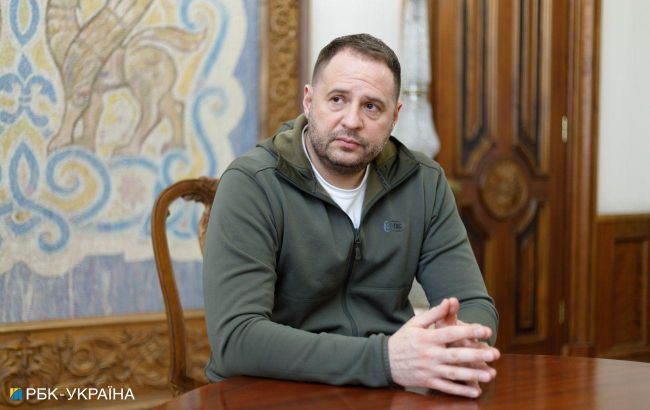 Andriy Yermak, Head of the President's Office (Photo: Vitalii Nosach, RBC-Ukraine)
Ukraine expects to receive long-range Taurus missiles from Germany, and the dialogue with the German government is anticipated to conclude positively for Kyiv, according to the statement made by the Head of the Office of the President, Andriy Yermak, in an interview with Deutsche Welle.
"I am confident that Germany will positively resolve this issue (providing Taurus missiles -Ed.). I know that this dialogue is indeed taking place today, but I believe that it will end positively for Ukraine, and we will indeed receive from Germany what we need," he stated.
According to Yermak, Ukraine is constantly engaged in negotiations with its partners, and our principled position includes aircraft and long-range weaponry.
"We need it to liberate our territory. We don't plan to use it against Russian territory - this is a clear stance expressed by the leadership of our country," noted the Head of the Office of the President.
He also adds that these negotiations do not always result in swift decisions, as each time partners' decisions regarding providing Ukraine with certain critical positions are accompanied by internal procedures and consultations.
Taurus for Ukraine
Several German officials have been urging the transfer of long-range Taurus missiles to Ukraine for the past few months, capable of hitting targets up to 500 km away.
However, the German government has not made any decisions regarding these deliveries yet.
According to media reports, Chancellor Olaf Scholz intends to modify the missiles so that Ukrainian forces cannot target Russian territory.