Orban's meeting with Putin raises concerns among NATO members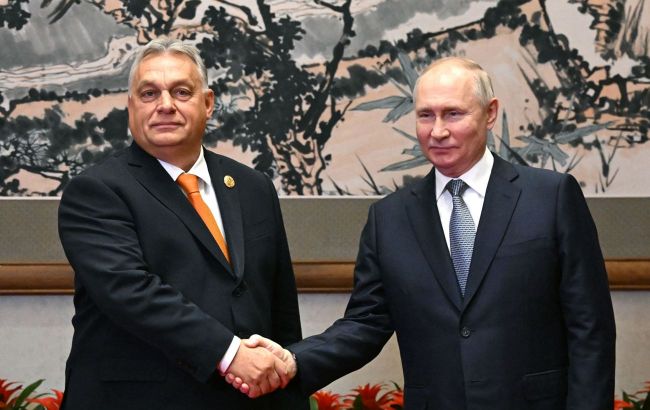 Victor Orban and Vladimir Putin (Photo: Getty Images)
The meeting between the Prime Minister of Hungary, Viktor Orban, and the Russian dictator Vladimir Putin has raised concerns about NATO members' security, according to the US Ambassador to Hungary, David Cornstein.
As a result, a meeting was held in the morning between the ambassadors of NATO member countries and the Swedish ambassador accredited in Budapest.
"If we have legitimate concerns about security, we expect them to be taken seriously," said Pressman.
It is noted that despite the ongoing war in Ukraine, events in Hungarian-Russian relations have accelerated in recent days. Last Friday, Hungarian Foreign Minister Peter Szijjarto held talks in Moscow, and earlier this week, Viktor Orban personally met with Russian President Vladimir Putin in Beijing.
US Ambassador to Budapest, David Pressman, expressed that NATO allies were concerned about how the Prime Minister of Hungary had met with Putin while Russia was at war with Ukraine.
NATO regards Hungary as an ally
When asked if the discussion centered around Hungary blocking Sweden's NATO membership or drawing closer to Russia, the ambassador responded that the main topic was the meeting with Putin.
"What is a concern is that Hungary has decided to engage with Putin in this way. Just as the language that Prime Minister Putin uses to describe his war in Ukraine is also a concern. Both deserve discussion," the US ambassador said.
The ambassador declined to comment on the consequences of Thursday's meeting for Hungary.
"We view Hungary as an ally, but at the same time, we also see that Hungary is deepening its relations with Russia, despite the fierce war in Ukraine. We consider it important to engage in a dialogue on these decisions with the Hungarian government and the Hungarian people," the ambassador responded.
Orban-Putin meeting
Viktor Orban recently held a meeting with Putin, during which they confirmed their commitment to bilateral relations in the context of the war in Ukraine.
""Hungary has never wanted to oppose Russia and is trying to salvage bilateral contacts," Orban stated.
Estonian Prime Minister Kaja Kallas commented that it was very unpleasant to see the meeting between the Prime Minister of Hungary, Viktor Orban, and the Russian dictator Vladimir Putin.