Orbán opposes start of negotiations on Ukraine's accession to EU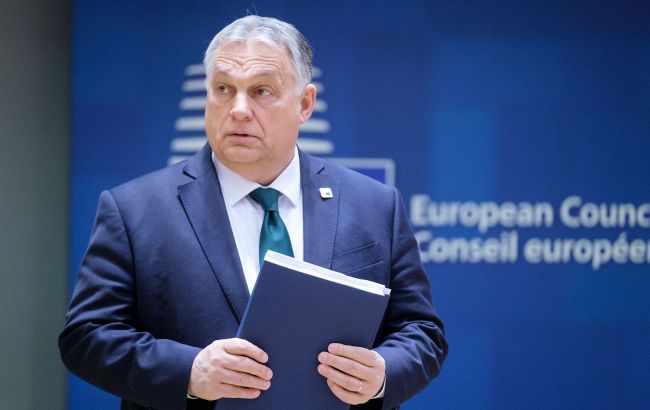 Photo: Prime Minister of Hungary Viktor Orbán (Getty Images)
European Union should not start membership talks with Ukraine. This is Hungary's "clear stance" on this issue, according to the statement of Hungary's Prime Minister Viktor Orbán.
Nationalist Orbán, who has been in power since 2010, stated that the dispute between Brussels and Hungary over billions of euros of EU funds, suspended for Hungary due to rule-of-law concerns, cannot be in any way related to Hungary's support for Ukraine's accession talks with the EU.
"Membership talks must not be started, this is the clear Hungarian stance," said Orbán.
At the same time, he added that Brussels "owes Hungary money".
"I would like to make it very clear that the Hungarian rejection of the start of talks with Ukraine over EU membership is not subject to a business deal ...It cannot be linked to the issue of funds that Hungary is entitled to get," Orbán said.
The leaders of EU countries are expected to make a decision in mid-December on whether to accept the Commission's recommendation to invite Kyiv to start membership negotiations as soon as it fulfills the final conditions.
Any such decision requires the unanimity of the 27 bloc members, with Hungary considered a major potential obstacle.
Economic crisis in Hungary
This year, Orbán has faced economic stagnation and a growing budget deficit as the country grapples with the highest inflation rates in Europe, exceeding 25% in the first quarter. Investors closely monitor Budapest's negotiations with Brussels regarding EU funds.
Orbán has had numerous heated clashes with the EU and its executive body, the European Commission, over the increased state control in Budapest over non-governmental organizations, scientists, media, and courts. Additionally, there have been controversies over a law limiting the rights of the LGBTQ community.
Negotiations on EU Accession
In its report on November 8, the European Commission recommended starting negotiations on Ukraine's accession to the EU. The decision will be made by the EU leaders at the summit on December 14. The unanimous consent of all leaders is required to initiate the negotiations.
Details on Ukraine's entry negotiations with the EU in an article by RBC-Ukraine.
Hungary is the only European country that Ukrainians consider hostile. According to the survey conducted by the Sociological Group Rating, Hungary in 2022 moved into the category of hostile countries for Ukrainians.