'Only strengthen our resolve to support Ukraine': US Ambassador on Russian night attacks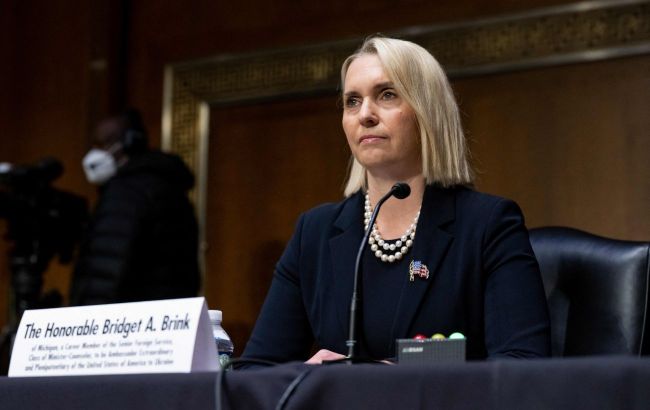 The US Ambassador to Ukraine has responded to the overnight Russian attack on ports (Photo: Getty Images)
The attacks by Russian occupiers on civilian infrastructure, one of which occurred overnight, only strengthen the determination to provide assistance to Ukraine, according to the US Ambassador to Ukraine Bridget Brink on Twitter.
She reminds that the occupiers once again struck at Ukraine's port infrastructure and global food supply.
"These brazen and illegal strikes against civilian infrastructure only strengthen our resolve to support Ukraine and those around the world who depend on Ukrainian agricultural exports," the diplomat stated.
Nighttime Russian attack
On August 16th, during the night, Russian occupiers attempted once again to strike Ukraine using drones. They directed most of the UAVs toward the southern regions of our country.
According to the Air Force, the defenders managed to shoot down 13 Shahed drones over the Odesa and Mykolaiv regions. However, there were also hits.
Specifically, one of the drones hit the Reni port, resulting in a fire and damage to several facilities there.