Port of Reni suffered from Russian strikes on August 16 - Presidential Office reported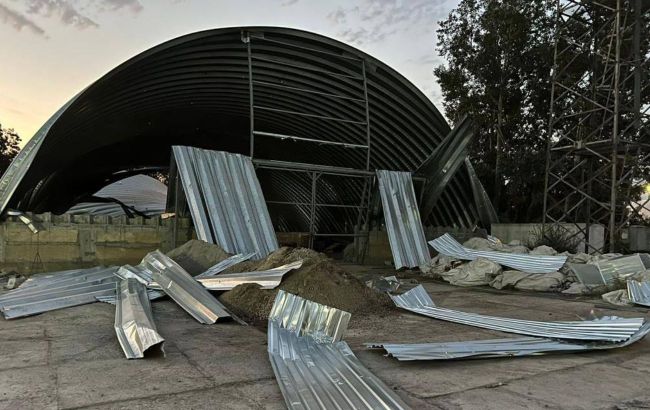 Russian occupiers attacked the port of Reni at night (Photo: t.me/ermaka2022)
Russia attacked the port of Reni in the Odesa region on the night of August 16. As a result of the drone attacks, there have been damages within the port area, the Head of the Office of the President, Andriy Yermak stated.
According to Yermak, the impact of a Russian kamikaze drone hitting two metal hangar-type warehouses caused a fire involving two tractors. A nearby storage facility for scrap metal (agricultural products) also caught fire. The fire engulfed an area of 10 square meters.
Fortunately, no one was harmed as a result of the hostile attack.
Meanwhile, the mayor of Reni, Ihor Plekhov, stated in a comment to local media that the building of an old elevator, parts of silos, and storage facilities for grain of three port operators were affected. A newly constructed grain warehouse, which a local entrepreneur almost completed, was also destroyed. It was supposed to be put into operation in the coming days.
"There were no critical fires. The Emergency Services are operating in the port. There is no damage to residential buildings in the city," he said.
The Reni seaport is situated on the left bank of the Danube River, near the border with Romania. This port is an important transportation hub, accommodating river traffic and maritime, automotive, and rail transport.
Night drone attack
On the night of August 16, Russia cynically attacked the southern part of Ukraine with kamikaze drones. Air defense forces shot down 13 drones within the Odesa and Mykolaiv regions.
The main target of the occupiers was once again the ports. Initially, it was reported that the aggressors had targeted one of the ports on the Danube in the Odesa region. As it turned out, the drones struck the port of Reni.