Olena Zelenska demonstrates elegant, restrained image: Photo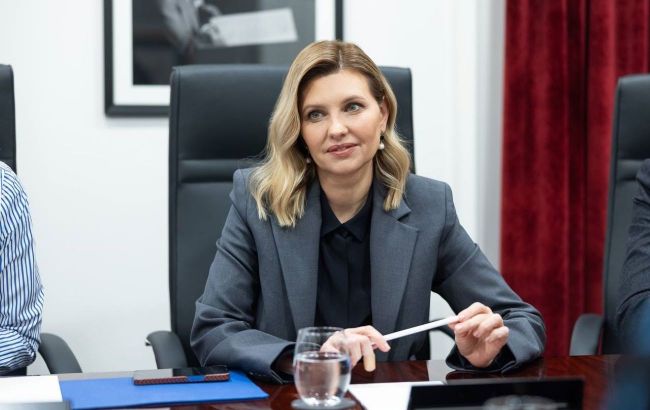 Zelenska impressed with her new look (photo: t.me/FirstLadyOfUkraine)
Zelenska's impeccable outfit choices are a collaborative effort with her team of stylists and designers, adding a distinct connotation to her looks. Discover Olena Zelenska's choice of attire for a business meeting - search for more on Elena's Telegram channel.
Olena Zelenska impressed with her new elegant image
Olena Zelenska showcased a new elegant look at the recent press meeting.
The first lady, known for her classic, restrained, and businesslike style, opted for a camel-colored three-piece suit, reminiscent of a previous ensemble worn during a visit to America.
Despite the similarities, her outfits maintain a distinct elegance. The ensemble, featuring trousers, a jacket, and a blouse, was complemented by Olena's signature brown boat shoes and jewelry, creating a refined appearance for the meeting with African media representatives.
Olena Zelenska in a laconic outfit (photo: t.me/FirstLadyOfUkraine)
Brown color symbolism
The choice of brown as the dominant color in Olena Zelenska's recent outfit not only adds warmth but also conveys a sense of security and confidence.
Brown is an ideal choice for business meetings, symbolizing calmness and stability. Those who appreciate this color are often described as confident, responsible individuals with a strong sense of self. They are known for expressing their opinions boldly and can be relied upon.
Additionally, lovers of brown value silence and personal comfort, exhibiting patience and a meticulous approach to decision-making and personal care.
Olena Zelenska in a laconic outfit (photo: t.me/FirstLadyOfUkraine)