Shadow ships help Russia bypass oil sanctions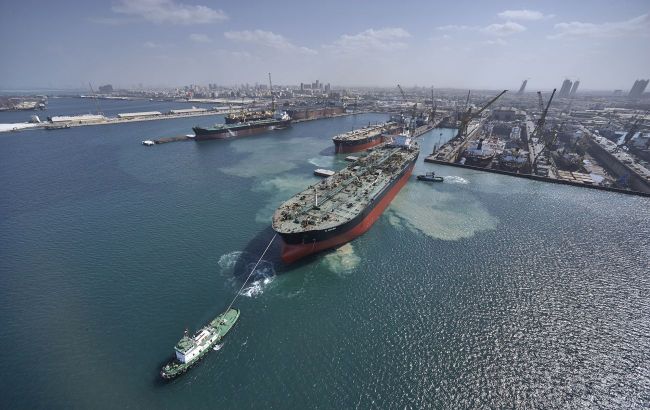 Illustrative photo (Getty Images)
There are many Russian shadow ships sailing in the waters near Finland, as two of the most important Russian oil ports are located in the Gulf of Finland, reports Yle.
At least 1,000 oil tankers are currently transporting cargoes of Russian oil in Russia, and according to some estimates, almost 2,000.
Ulla Tapaninen, a professor of maritime transport, said that the world calls it the "gray" or even "dark" fleet. The names are related to the fact that almost nothing is known about tankers and their condition.
"Although little information is available, it is known that about half of the tankers are more than 20 years old. In a tanker, 20 years is an age at which the next address of the ship is usually a scrap yard", Tapaninen says.
It is also noted that there are many Russian shadow ships sailing in the waters near Finland.
Old tankers can increase the number of accidents
"There are more risks in old equipment. Even the hull can fail in the worst case, but more often there are problems with control systems or mechanisms, and then the ship can run aground," Tapaninen adds.
However, she emphasizes that there is no reason to worry too much. Safety at sea is constantly improving, and accidents in the oil market have become very rare.
Safety in the Baltic Sea is also enhanced by well-functioning surveillance. The Maritime Traffic Control Center prevents several groundings every year by tracking the routes of ships sailing in the Baltic Sea.
Tapaninen is more concerned about the North-East Passage through the Arctic Ocean, which was recently passed by a Russian ship that does not have ice reinforcement.
Sanctions on Russian oil
Since December 5, 2022, the European Union has been imposing an embargo on imports of marine oil from Russia. In addition, the G7 countries and Australia have introduced a price ceiling of $60 per barrel for Russian oil.
Bloomberg wrote that Russia still relies on Europe for its oil supplies, despite the violation of price restrictions set by the G7 countries.
Also, the United States is actively working in two directions at the new stage of implementing the price ceiling for Russian oil: imposing sanctions against those who circumvent the restrictions, as well as increasing Russia's costs of transporting oil by sea.