U.S. works on measures to increase cost of transporting oil from Russia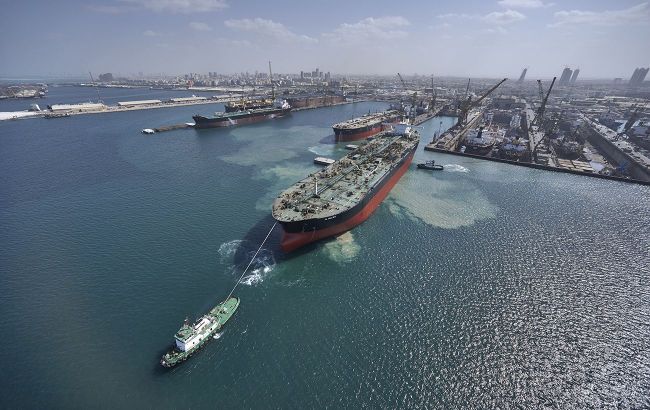 U.S. is working on measures to increase the cost of transporting oil from Russia (photo: Getty Images)
The United States is entering a new phase of imposing price ceilings on Russian oil and is actively pursuing two main directions: imposing sanctions against those who circumvent the restrictions and increasing Russia's transportation costs for oil by sea, states Eric Van Nostrand, the Acting Assistant Secretary of the U.S. Department of the Treasury for Economic Policy.
"We are considering various ways to increase Russia's expenses, which its shadow fleet faces. This is both to obstruct its further expansion and to continue drawing funds from its military budgets when the Kremlin decides to invest additional resources," said Van Nostrand.
He also noted that the United States and its allies initially presented Russia with a tough choice through their plan. The Kremlin could either adhere to the established price limits on oil and sell energy resources at a significant discount or invest substantial funds in the shadow fleet. Such investments contribute to Russia's growing budget deficit.
"We also know that Russian revenue from energy exports – the Kremlin's key source of revenue – has declined 44% compared to last year, prompting public alarm from Russian economic officials. And because this figure doesn't account for the large expense Russia has incurred trying to construct an alternative ecosystem of ships and services, the real economic toll for the Kremlin is significantly higher," he added.
Imposing price ceilings on Russian oil
This mechanism allows third countries to purchase Russian fuel using Western vessel insurance. It also establishes price limits: $60 per barrel of crude oil, $45 per barrel of heavy fuel, and $100 per barrel of light fuel, such as gasoline and diesel.
Previously, a representative from the US Department of the Treasury stated that the restrictions are still in place because they have helped reduce Russia's revenues. Therefore, the "Group of Seven" has postponed the review of the price cap on Russian oil.
Recently, Treasury Secretary Janet Yellen announced that the United States is preparing to take strong measures against Russia for violating the established oil price cap.