Russia assembled a 'shadow fleet' enabling to profit from oil despite G7 restrictions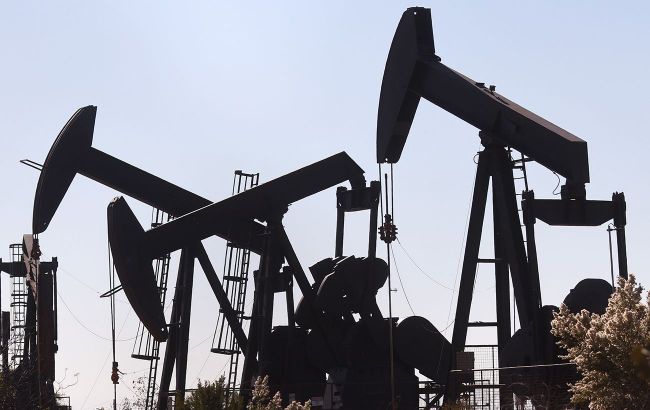 Ukrainian military (photo: GettyImages)
Russia still relies on Europe for its oil supplies despite violating price limits set by G7 countries, according to Bloobmerg.
Approximately two-thirds of Russia's crude oil and petroleum products are transported on vessels insured by or belonging to states bound by the price ceilings imposed by G7 nations, according to data from the Helsinki-based Center for Research on Energy and Clean Air (CREA).
These limits were devised to maintain a sufficient supply of oil entering the world while reducing Kremlin revenues. CREA claims that Russia, by continuing to use Western vessels, has assembled what's known as a "shadow fleet" of tankers operating beyond the jurisdiction of countries that imposed sanctions.
These vessels typically transport oil over shorter distances, where the same capacity can move more supplies.
"More than by the use of 'shadow' tankers, the impact of the oil price cap has been undermined by a failure of the participating governments to fully enforce the price cap and punish violators," said Isaac Levy, head of the European team at CREA.
He added that Russian oil could exceed the G7-imposed limit by $60 if Western authorities do not intervene since about three-quarters of all trips by the shadow fleet have been dedicated to transporting Russian crude oil.
Price ceiling on Russian oil
Since December 5, 2022, the European Union has imposed an embargo on the import of Russian crude oil. Additionally, G7 countries and Australia have established a price ceiling of $60 per barrel for Russian oil.
The price ceiling prohibits Western companies from providing services such as transportation, insurance, and financing for oil sold above the set limit.
However, according to the Financial Times, Russia has managed to circumvent G7 sanctions on a significant portion of its oil. Spiegel reported that despite the existing restrictions, Germany has increased its import of Russian oil via India by 12 times.