Germany increased Russian oil imports through India - Spiegel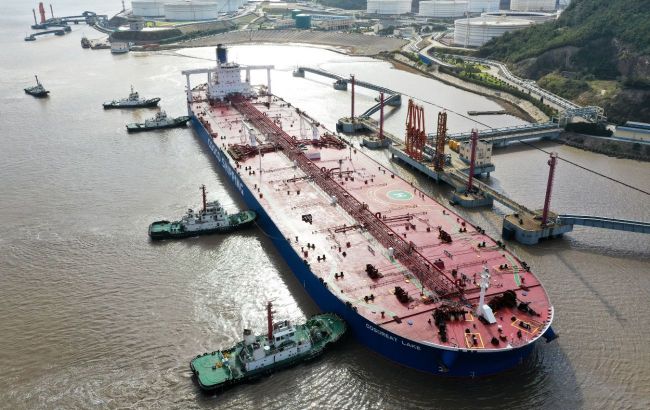 Germany increased Russian oil imports through India (Getty Images)
Germany continues to import Russian oil despite imposed sanctions, utilizing India as an intermediary, according to Spiegel.
Federal Statistical Office data from Germany suggests that not only does the country continue to import Russian oil, but it has also increased its imports.
The imports from India to Germany primarily consist of gas oils used in the production of diesel or heating fuel, as explained by statistics.
India uses crude oil from Russia for the production of gas oils, which it has been procuring since the onset of the conflict.
Germany ceased direct oil imports from Russia after Russia's full-scale invasion of Ukraine. Additionally, Western countries imposed price restrictions on Russian oil at that time. However, according to Spiegel, this mechanism is not working as originally intended.
Price cap on Russian oil
Since December 5, 2022, the European Union has imposed an embargo on the import of marine oil from Russia. Besides, G7 countries and Australia have implemented a price cap of $60 per barrel for Russian oil.
The price cap prohibits Western companies from providing services such as transportation, insurance, and financing for oil that is sold above the established limit.
Recently, Acting Assistant Secretary of the U.S. Department of the Treasury, Eric Van Nostrand, stated that the price limit on Russian oil imposed by the United States and its allies continues to be effective and has reduced revenues for the Kremlin.