Occupants once again shell the Kharkiv region - Casualty reported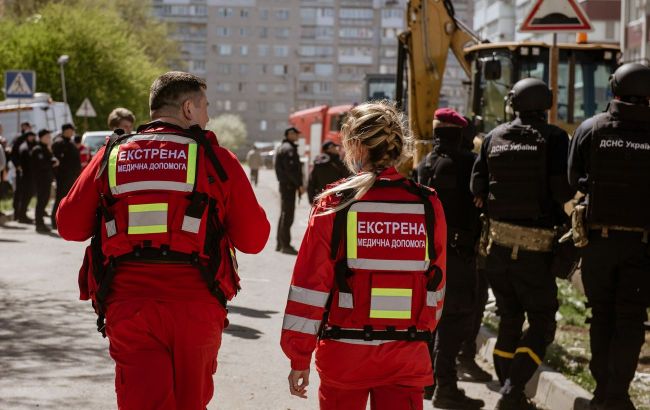 Russians shelled the Kharkiv region (photo: Getty Images)
Russian military forces have once again attacked territories in the Kharkiv region. Today, on October 8th, a woman was killed as a result of the shelling, according to the Head of the Kharkiv Regional State Administration, Oleh Syniehubov.
"Unfortunately, due to the terrorist attacks by the Russians, civilians in the Kharkiv region are once again losing their lives," Syniehubov emphasized.
According to his information, a 65-year-old woman was killed in the city of Vovchansk, Chuhuiv district, as a result of enemy shelling.
The situation in the Kharkiv region
Russian terrorists have been launching attacks on the region almost daily. Border towns or those near the front line are the most frequent targets.
On Sunday, October 1, the enemy struck Kharkiv with S-300 missiles. Strikes of three missiles were recorded in the Kholodnyi Yar district of the city. A civilian enterprise was also hit by the enemy's fire. Fortunately, no one was injured as a result of the attack.
Strike on Hroza
On Friday, October 6, Russian terrorists struck the village of Hroza in the Kharkiv region. Iskander ballistic missiles hit a cafe and a shop. At the time of the attack, a funeral for a fallen soldier was taking place at the cafe.
Among the victims of the attack was an 8-year-old boy. This strike became the deadliest in terms of casualties in the Kharkiv region since the full-scale war began.
The Air Force suggested that the Russians launched the attack on the village of Hroza from the Voronezh region. Approximately 10 minutes passed from the beginning of the air alarm to the strike.
The Prosecutor's Office of the Kharkiv region provided images of the impact site.