Occupants drop 32 aerial bombs on Kherson region overnight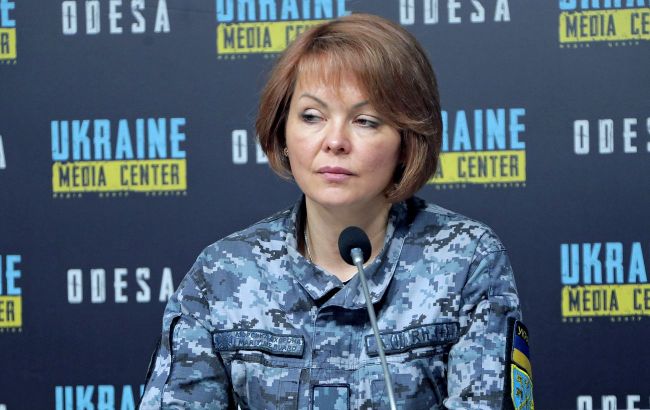 Photo: Natalia Humeniuk, Head of the United Coordinating Press Center of Security and Defense Forces of the South of Ukraine (Getty Images)
On the night of October 29, Russian invaders attacked the Kherson region launching a massive assault. The occupiers dropped 32 guided aerial bombs, says Natalia Humeniuk, Head of the United Coordinating Press Center of Security and Defense Forces of the South of Ukraine, in a telethon.
According to her, the occupiers actively utilized tactical aviation that night, dropping bombs on the Kherson region.
"We counted 32 of them that night," Humeniuk said.
The head emphasized that the Russians attacked the civil population on the right bank of the Kherson region, resulting in casualties.
The Kherson Regional Military Administration reports that there were 63 shelling incidents in the past day. Russian aviation dropped 28 guided bombs, hitting areas in Beryslav and Kherson districts. Five people were wounded.
Situation in the Kherson region
The right-bank part of the Kherson region was liberated from Russian occupiers almost a year ago. After their retreat, the occupiers continued to shell the Kherson region daily with heavy weapons and dropped guided aerial bombs on the civilian population.
Yesterday, the occupiers heavily shelled Kherson. A man was injured in the attack, and the power grid was also damaged.
On October 28, terrorists shelled Ivanivka in the Kherson region, resulting in injuries to two people.