Russians attacked Kherson for second time in a day: One person wounded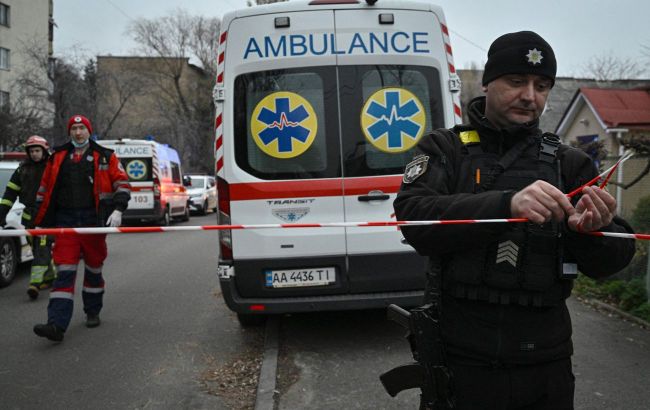 Russians attacked Kherson (photo: Getty Images)
According to the administration, on October 28, around 16:30, a man was injured in an enemy attack.
"He was diagnosed with head and neck injuries. The victim has been hospitalized to the surgical department, where medical professionals are providing him with assistance," added the Kherson Regional Military Administration.
Damage in the area
The head of the Kherson Regional Military Administration, Roman Mrochko, stated that as a result of the shelling of Kherson by Russian occupation forces in the Ship district, the power supply network has been damaged.
"Approximately 2,000 consumers have been disconnected, mainly in the private sector. Restoration efforts will continue until electricity is restored to all consumers," he said.
The situation in the Kherson region
Following the liberation of the right bank of the Kherson region, a portion of the region is under constant shelling by occupiers. The Russians are targeting the civilian population with heavy weaponry, artillery, and aviation.
Over the past day, on October 27, Russian terrorists carried out 90 shelling incidents, firing 516 projectiles from mortars, artillery, Grad rockets, tanks, drones, and aviation on the region's territory. Kherson itself was hit by 20 projectiles.
"15 UAV flights were recorded over populated areas in Kherson region. Hits were made in Berislavsky district. Russian military targeted residential quarters in populated areas of the region, administrative buildings, and shops in Kherson," said Oleksandr Prokudin, the head of the Regional Military Administration.
As a result of Russian aggression, 11 people have been wounded.
Today, Russian terrorists have already shelled Ivanivka in the Kherson region, and as a result of the strikes, two people have been injured.