Number of wounded due to Russian missile attack on Selydove rises to 8 people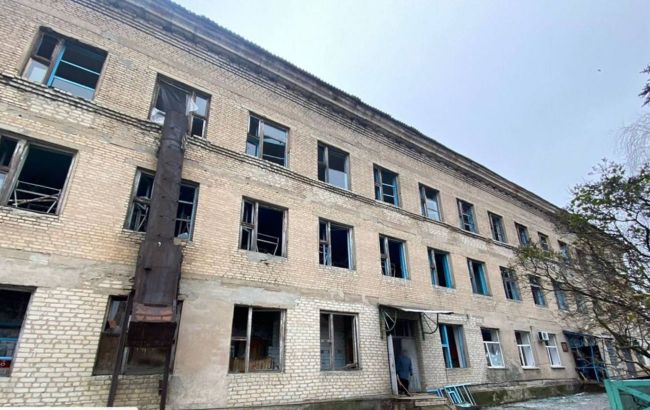 Illustrative photo (t.me/Donetsk_obl_prokuratura)
The number of casualties from a missile strike on Selydove in the Donetsk region has increased by two more individuals. Currently, there are reports of 8 wounded and one fatality, according to the Donetsk Regional Prosecutor's Office.
On November 20, at 23:35, the Russian army reportedly targeted the city of Selydove, presumably using the S-300 missile system.
"The target was a city hospital where people were receiving treatment. As a result of the shelling, 8 civilians suffered concussions and shrapnel wounds, and one person died," officials said.
According to the prosecutor's office, enemy missiles also targeted a facility located in the territory of the Novohrodivska territorial community.
"A 63-year-old worker who was in one of the premises died from the injuries sustained," the statement added.
Under the procedural guidance of the Donetsk Regional Prosecutor's Office, a pre-trial investigation is underway in a criminal case related to the violation of laws and customs of war (Part 2, Article 438 of the Criminal Code of Ukraine).
Shelling of Selydove in the Donetsk region
Russian forces launched another attack on Ukraine in the evening and at night, firing one Iskander-K and four S-300 missiles, along with 10 kamikaze drones. The air defense managed to shoot down 9 out of 10 drones and the Iskander-K missile. However, four S-300 missiles from the Russian Federation hit a minery and a hospital in Selydove, Donetsk region.