Not only 'Friends': 5 standout roles of Matthew Perry you might have missed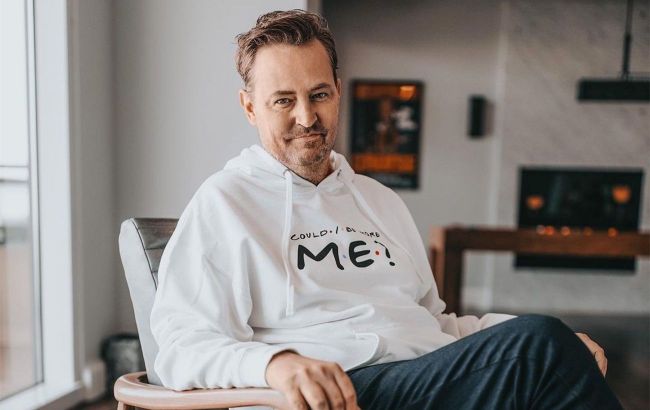 The actor was 54 years old (Photo: instagram.com/mattyperry4)
On October 29, it became known that actor Matthew Perry had passed away. The star of the TV show "Friends" was remembered by many for his role as the witty Chandler Bing, who delivered sharp jokes and often made people laugh. But the actor didn't just appear in sitcoms.
RBC-Ukraine offers to learn about 5 roles Perry played in movies that not everyone may know about. The actor could transform and didn't always play comedians.
"Three to Tango" (1999)
This romantic comedy, as the name suggests, revolves around a love triangle. But it's not as straightforward as it seems. Perry played a man who, along with his partner, is mistaken for being gay and ends up falling in love with a woman, leading to dramatic twists.
"The Whole Nine Yards" (2000)
A comedy that might bring some nostalgia, as it features not only Perry but also Bruce Willis, who has since been suffering from dementia and struggling to recognize his loved ones. In this comedy, Perry and the star of "Friends" are vibrant and youthful. The plot is enjoyable for those who want to relax and have some fun.
"Serving Sara" (2002)
Perry played the role of Joe Tyler, a process server who has to deliver a divorce message to a woman from her husband. However, she wants to outsmart him and proposes a scheme. The server agrees, and the plot is filled with adventures, jokes, and romance.
"The Ron Clark Story" (2006)
The drama tells the story of a teacher who aspires to perfection in everything he does. Perry played the lead role, depicting a teacher who leaves his hometown to teach in New York, where he encounters numerous challenges.
"Numb" (2007)
The drama features Perry in the leading role as a successful screenwriter who suddenly realizes he can't feel any emotions. He seeks help from a specialist and tries to regain his ability to feel emotions. All his attempts are in vain until he meets someone who changes everything.