Not just F-16s: Ukrainian Air Forces reveal key components in Ukraine's pursuit of sky dominance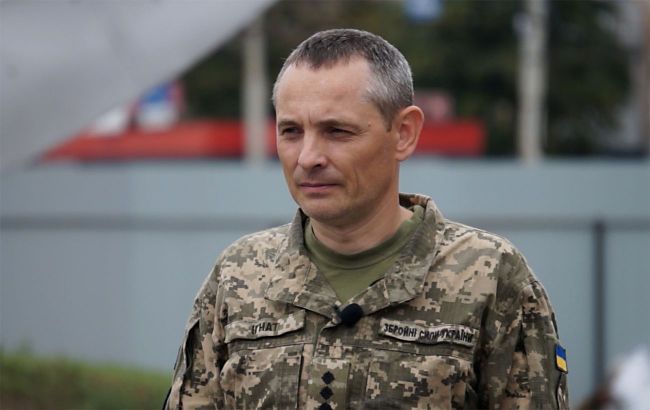 Spokesperson of the Air Forces of the Armed Forces of Ukraine, Yurii Ihnat (Photo: suspilne media)
To gain an advantage in the sky, Ukraine needs not only F-16 fighters but also aviation missiles and powerful radars, according to the spokesperson of the Ukrainian Air Forces, Yurii Ihnat.
"Radars, powerful missiles should be in our aviation. We should not give up on having the same Su-35. This way we can gain an advantage in the air," said Ihnat.
He explains that there are various types of missiles for aviation, as well as their modifications for targeting at different distances. As an example, he mentions the AIM-120 AMRAAM guided missile, which is the main armament of NATO countries. Ihnat notes that these are the exact missiles needed for the NASAMS anti-aircraft system, which has been provided to Ukraine by its partners.
"Aviation means of attack are a very costly matter. A missile for NASAMS costs half a million dollars... There are AIM-120 AMRAAM modification missiles that can target objectives up to 180 km away. This is sufficient to pose a threat to the Russian Su-35," emphasized the spokesperson.
Ukraine will receive F-16s
Previously, several European countries within the framework of an aviation coalition agreed to conduct training for Ukrainian pilots on multi-role F-16 fighter aircraft. Additionally, the United States confirmed that Ukrainian pilots would begin training on aircraft at the National Guard base in Arizona starting in October.
Furthermore, last week after Ukrainian President Volodymyr Zelenskyy's visit to Europe, it became known about agreements regarding the transfer of F-16s. The Netherlands, Denmark, and Norway confirmed their readiness to provide aircraft. This involves at least 61 aircraft.