Not clear yet: Zelenskyy on potential impact of Trump's presidency on Ukraine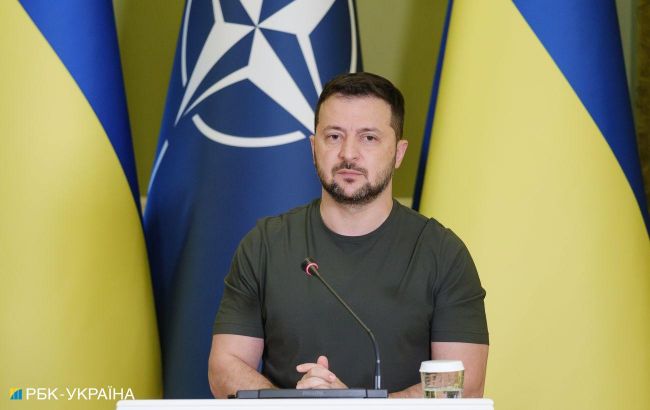 President of Ukraine Volodymyr Zelenskyy (Photo: Vitalii Nosach- RBC-Ukraine)
It is too early to judge how the possible re-election of former United States President Donald Trump could affect Ukraine, according to a statement of Ukrainian President Volodymyr Zelenskyy at the Reuters NEXT conference.
The head of the Ukrainian state states that it is not yet clear how Trump's possible presidency will affect Ukraine - positively or negatively. He also adds that Ukrainians are concerned about voices within the Republican Party of the United States that call for reducing assistance to Ukraine.
Zelenskyy invited Trump to visit Ukraine
Ukrainian President Volodymyr Zelenskyy previously invited former US leader Donald Trump to visit Ukraine. This was Zelenskyy's response to Trump's promise to end the war in Ukraine in 24 hours if re-elected.
The head of the Ukrainian state promised to explain "within 24 minutes" to the former US president that he would not end the war, and negotiations with Russian dictator Vladimir Putin are impossible.
In response, Trump declined the invitation, explaining that he did not want to create "a conflict of interests."
Trump holds a pro-Russian position. He praised Putin and suggested several times that Ukraine should cede part of its territory to Russia.