Trump refutes Zelenskyy's invitation to visit Ukraine, explains reason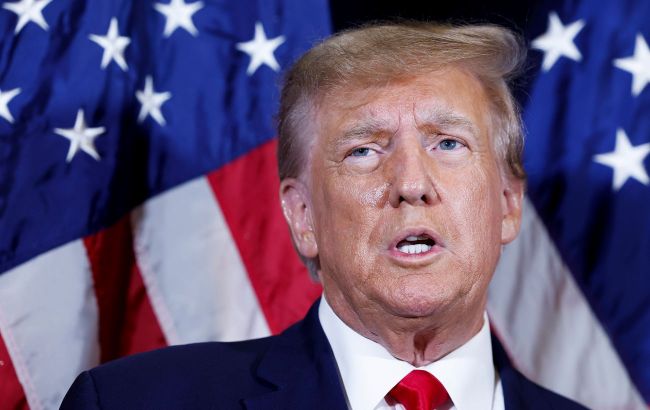 Donald Trump (Photo: Getty Images)
Former President of the United States Donald Trump has declined to visit Ukraine after being invited by President Volodymyr Zelenskyy, according to Trump's comment to Newsmax.
"I have great respect for President Zelenskyy, but think it would be inappropriate to go to Ukraine at this time," stated Trump.
The former American leader added that the administration of President Joe Biden was currently "dealing with" Zelenskyy, and he did not wish to create a "conflict of interest."
Zelenskyy's invitation
Earlier, President Volodymyr Zelenskyy invited Donald Trump to visit Ukraine, reacting to the former American leader's promise to end the war in Ukraine within a day if re-elected in 2024.
The head of the Ukrainian state emphasized that he could explain within 24 minutes to Trump that he wouldn't be able to end the war because diplomacy with Russian dictator Vladimir Putin is impossible.
It's worth noting that Trump has a pro-Russian stance regarding the war in Ukraine. He has, in particular, opposed providing assistance to Ukrainian soldiers. The former U.S. president has also praised the Russian dictator on numerous occasions and even referred to him as smart.
Trump has repeatedly suggested giving part of Ukraine's territory to Russia to stop the war.