North Korea-Russia weapon transfer - Railway activity on the border increased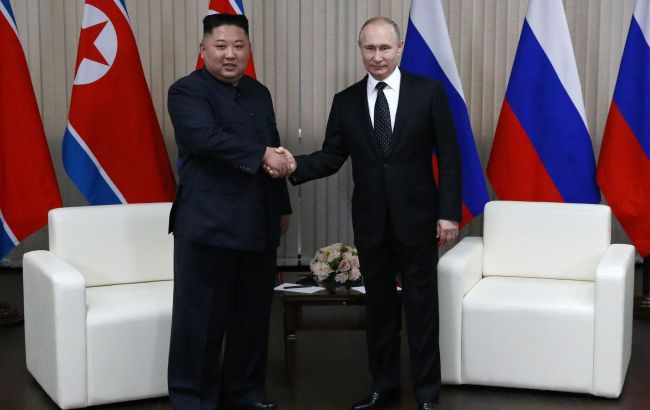 Kim Jong Un and Vladimir Putin (photo: GettyImages)
Satellite images reveal the highest border traffic between Russia and North Korea in recent years. This comes just a day after rumors emerged about the commencement of artillery transfers from Russia to North Korea, according to Beyond Parallel.
It is reported that approximately 73 freight cars have been observed at the Tumangang station in Rason, situated on the border between North Korea and Russia. Such a volume of traffic has not been witnessed in the last five years, and even before the pandemic, traffic in this region was lower.
"Given that Kim and Putin discussed some military exchanges and cooperation at their recent summit, the dramatic increase in rail traffic likely indicates North Korea's supply of arms and munitions to Russia," the project's report states.
However, it is impossible to ascertain the specific cargo being transported in these wagons from satellite images since the containers are mostly covered with tarpaulins.
Russia-North Korea cooperation
On September 13, dictators Kim Jong Un and Vladimir Putin met in Russia to discuss military cooperation. Prior to this meeting, Western media had reported on North Korea's intentions to transfer artillery ammunition and weapons to Russia in exchange for technology.
Meanwhile, The Economist asserts that Pyongyang has been supplying Moscow with artillery ammunition and Katyusha-type rockets for more than half a year.
Furthermore, yesterday, CBS News, citing sources, reported that North Korea has already begun transferring artillery to Russia.