North Korea could increase the supply of artillery shells from Russia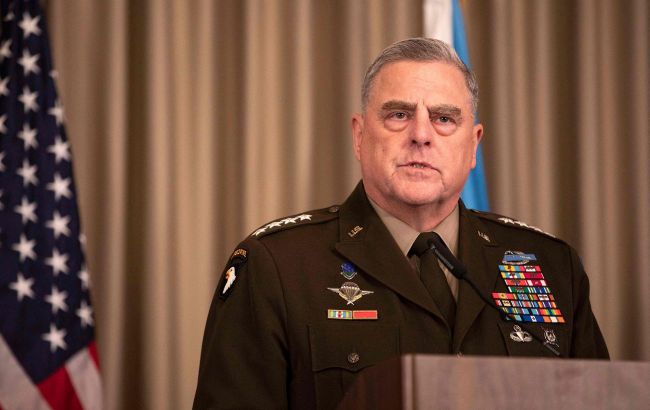 Chairman of the Joint Chiefs of Staff of the United States, Mark Milley (photo: Getty Images)
According to him, the recent meeting in Russia between the leader of North Korea, Kim Jong-un, and the Russian leader Vladimir Putin is likely to lead to North Korea providing Moscow with 152mm artillery shells from Soviet times. However, as Milley noted, it is currently unclear how many and how soon this will happen.
"Would it have a huge difference? I'm sceptical of that," he said.
The general stated that while he doesn't want to downplay the significance of weapon aid, "I doubt that it would be decisive."
Foreign governments and experts speculate that Kim is most likely supplying Russia with ammunition in exchange for advanced weapons or technology.
Putin-Kim Jong Un meeting
On September 13, a meeting took place between the dictators of North Korea and Russia - Kim Jong Un and Vladimir Putin. They visited the "Vostochny" cosmodrome, Russia's state-of-the-art spaceport, located in the Amur region.
The two dictators, accompanied by their defense ministers, discussed military matters. Putin has also accepted an invitation from Kim to visit North Korea.
Western media outlets have reported multiple times that during the meeting, the parties might reach an agreement on the transfer of artillery ammunition from North Korea to Russia. According to the Financial Times, the parties are prepared to make a deal, although a source in Ukrainian intelligence told RBC-Ukraine that there is no confirmation of this information yet.
For more details about what transpired during Putin and Kim's meeting, you can read the article by RBC-Ukraine.
As for the supply of weapons from North Korea, you can read the article by RBC-Ukraine;