No Russian Minority in Ukraine, the EC understands this, Stefanishyna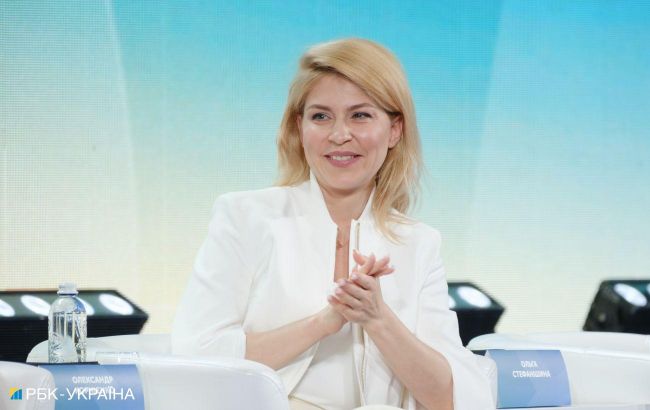 Olha Stefanishyna, Vice Premier for European and Euro-Atlantic Integration (Photo: Vitalii Nosach, RBC-Ukraine)
The protection of the Russian minority is not a topic discussed during negotiations with the European Union, said Olha Stefanishyna during a joint press conference with EU Ambassador to Ukraine Katarina Mathernova.
According to the Vice Premier for European and Euro-Atlantic Integration, ensuring minority rights is crucial for Ukraine to obtain EU membership. This issue was also faced by other candidates in negotiations.
The Venice Commission recommends Kyiv to address the issue of the "Russian minority," yet it is not discussed with the European Union.
"There is no Russian minority in Ukraine. No legally recognized community identifies itself as a Russian minority. Ukrainians may speak Russian, but there is no distinct group of Russian minorities. As an Odesa resident, I can choose to speak Ukrainian or Russian without any influence from Muscovites or the decisions of the Venice Commission," said Olha Stefanishyna.
EU Accession negotiations
In 2022, Ukraine gained candidate status for joining the European Union. Yesterday, November 8, the European Commission recommended the initiation of negotiations regarding the integration of our country with the EU. The decision may be taken during the summit on December 14, which needs agreement from all EU member states.
Read more about Ukraine's accession negotiations with the EU in RBC-Ukraine.