No liner: Famous three-year world cruise postponed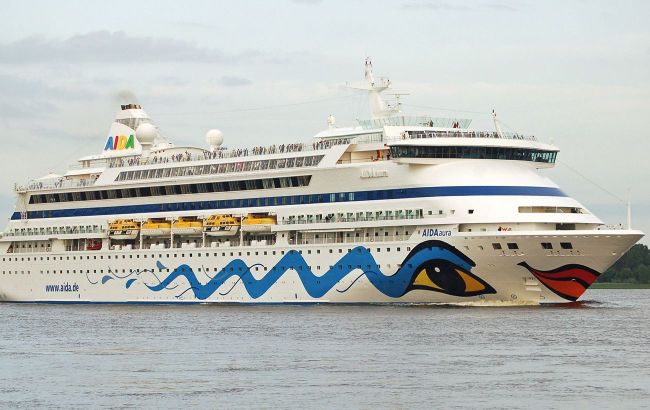 Photo: AidaAura ship (wikipedia.org/Huhu Uet)
The three-year cruise Life at Sea was supposed to start in Istanbul on November 1st. Now, the beginning of the journey has been postponed to November 11th in Amsterdam because of the absence of the liner. The delay is explained by the completion of the funds transfer for buying the ship, according to CNN.
This famous cruise includes visits to 382 ports in 140 countries on seven continents. Tourists are promised to see 13 out of the 14 wonders of the world. In addition, one-third of the nights will be spent in hotels on land during stops of 2-3 days. The cost of such an adventure starts at $30,000 per year.
Miray Cruises, the company that owns Life at Sea, explained that the funds transfer for the purchase of the AidaAura liner took more time than expected. Initially, the cruise was planned on the MV Gemini ship.
After the transfer of ownership rights, the ship will be renamed MV Lara. It is larger than the previous one and will have 627 cabins for 1,266 passengers. The company will need 18 days to lift the ship onto dry land, repair it, and then move it to Amsterdam.
Photo: AidaAura liner in the port of Istanbul (wikipedia.org/Moonik)
"If you are not comfortable flying to Amsterdam, then we will still plan an embarkation in Freeport (Bahamas) on the 21st of November," the company informed the passengers.
Customers have been offered to contact the company, which will cover the cost of redirecting people to Amsterdam or Freeport, including accommodation and the itinerary.
However, passengers who have already paid tens of thousands of dollars are concerned about the cruise delay and the company's lack of transparency in its actions. They fear that the tour may not happen at all and hope to get their money refunded.
We previously reported that a mega-resort is being built in Greece on Onassis Island.
We also shared how to choose a resort in the Maldives on any budget. The country offers beach vacations year-round.