Nighttime drone 'strikes' on Crimean Bridge: Russians attempt to escalate situation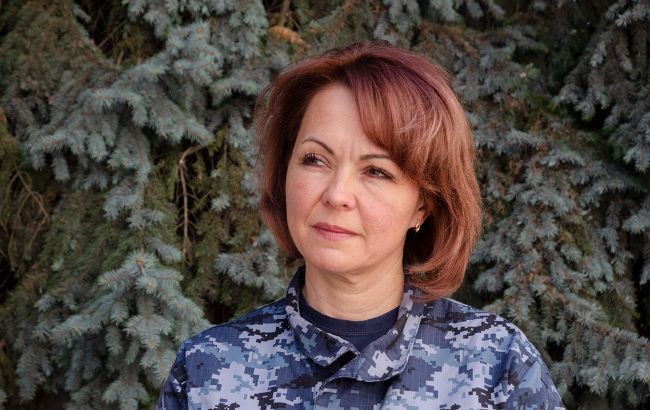 Photo: Natalia Humeniuk, Head of the United Coordinating Press Center of Security and Defense Forces of the South of Ukraine (Vladyslav Krasinskyi, RBC-Ukraine)
On the night of September 2nd, Russian occupiers were haunted by an "attack by unknown drones" on the Crimean Bridge. They are trying to escalate the situation in this way, said the Head of the United Coordinating Press Center of Security and Defense Forces of the South of Ukraine, Natalia Humeniuk in a telethon,
As she noted, the construction of the Crimean Bridge is unnecessary on the territory of temporarily occupied Crimea, which is why the enemy is trying to "guess the time when it will become absolutely obvious to everyone."
"They try to escalate the situation around this structure every time. This is exactly their tactic. They somehow need to justify why they cannot use this object of transport infrastructure," explained Humeniuk.
In particular, she emphasized that the mobilization of reserves, and replenishment of supplies, which was supposed to occur through this bridge, was not working to the extent the occupiers had planned.
"They always have some legend to explain their incomprehensible behavior to others," added Humeniuk.
According to Natalia Humeniuk, the Russians are also trying to create barriers by flooding watercraft and submerging several interconnected ferries intertwined with nets. However, something continues to break through to them at night.
Explosions in Crimea
In October 2022, severe damage was inflicted on the Crimean Bridge due to powerful explosions as part of a special operation by the Security Service of Ukraine. In July 2023, two more spans of the bridge were destroyed. As later told by the head of the SSU, Vasyl Malyuk, the attack was carried out using maritime drones called Sea Baby.
Lately, explosions in the temporarily occupied territory of Crimea have become an increasingly common phenomenon. Just last night, the occupiers twice panicked due to what they claimed was a drone attack on the Crimean Bridge.