Second attack on Crimean Bridge, September 2 - Russia claims alleged destruction of drones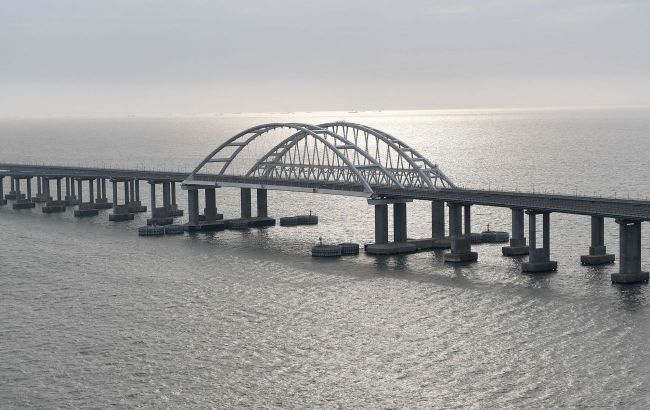 Russia claims the alleged repelling of an attack on the Crimean Bridge for the second time tonight (photo: GettyImages)
In the Russian Federation, for the second time tonight, they have claimed an alleged attempt to attack the Crimean Bridge. They mention maritime drones, according to Russian media.
The Russian Ministry of Defense has announced that around 02:10, there was allegedly an attempt to strike the Crimean Bridge using a semi-submersible unmanned boat. Additionally, there was soon a report of a third maritime drone.
It's worth noting that the movement of vehicular traffic on the Crimean Bridge has been blocked since midnight and has not yet been restored.
The first so-called repelling of the alleged attack on the Crimean Bridge was reported by the Russian Ministry of Defense at 23:15.
Attacks on the Crimean Bridge
In October 2022, powerful explosions on the Crimean Bridge caused significant damage. The head of the Security Service of Ukraine, Vasyl Maliuk, confirmed that this was a special operation carried out by his agency.
Furthermore, in July, two spans of the bridge were destroyed. Maliuk noted that the attack was conducted using maritime drones known as Sea Baby.