Night shelling of Dnipro, August 24: Military administration reveals consequences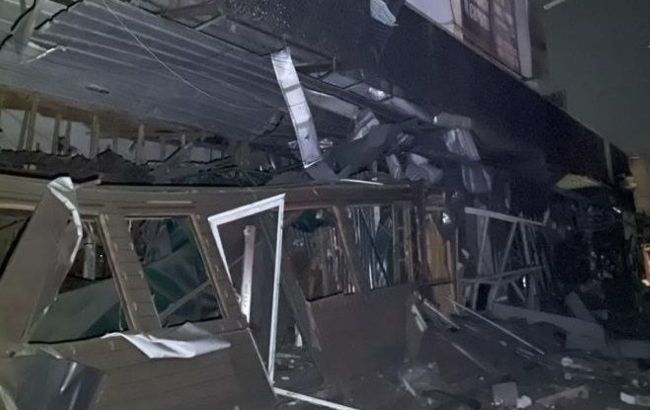 Dnipro regional military administration reveals consequences of the night shelling (t.me/dnipropetrovskaODA)
As a result of the shelling of Dnipro that occurred on the night of August 24, seven people were injured, and a dozen different objects were damaged, according to the head of the Dnipro Regional Military Administration, Serhii Lysak.
He reported that the Russians had launched missiles at the city. One of them was successfully intercepted, but others hit their targets. A transportation facility was damaged, and three men and four women were injured.
"Most of them have shrapnel wounds and lacerations. Six of them have been hospitalized in a moderate condition," Lysak said.
About a dozen objects were damaged, including a bank, gas station, hotel, agricultural firm, furniture production facility, administrative building, and 15 kiosks were severely affected.
Additionally, an enemy missile destroyed two residential buildings, three buses, and several cars. It also damaged the contact trolleybus network, water and gas pipelines.
Explosions in Dnipro on August 24
On the night of August 24, air raid alerts were announced in several regions of Ukraine due to the threat of another Russian missile attack. The Ukrainian Air Force warned that the Russians might launch ballistic missiles.
Not long after that, explosions were heard in Dnipro, air defense systems were operating in the region. Later, information about casualties emerged.