Night explosions in Kursk: Russians claim drone hit multi-story building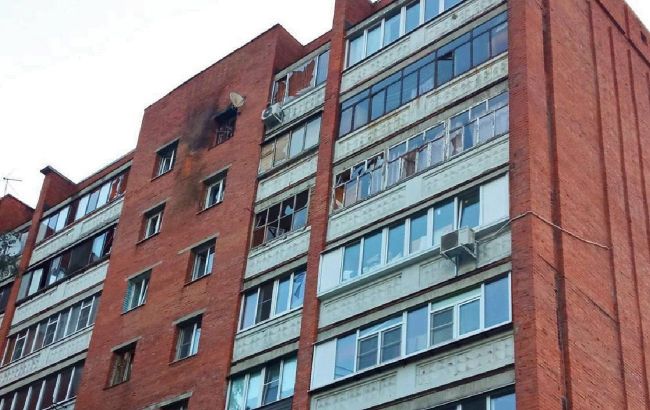 the Russians claim drone hit multi-story building (Photo: t.me/gubernator_46)
The Russians claimed that the nighttime explosions in Kursk on August 27 were related to an attack. According to them, a drone allegedly crashed into a residential building, informs the governor of the Kursk region, Roman Starovoyt.
"According to preliminary information, during the night in Kursk, a drone crashed into a multi-story building on Karl Marx Street. Some windows are shattered," he wrote.
Moreover, as the governor asserts, the engineering faculty building of the local university was also affected by the explosive wave.
According to Starovoyt, there were no fires or casualties as a result of this so-called "attack."
Photo: Russians claim "drone attack" in Kursk (t.me/gubernator_46)
Explosions in Kursk
Tonight, the Russians claimed that explosions occurred in Kursk. Additionally, local residents on social media reported hearing gunfire.
Later, footage of the moment of the explosion was published online. The video also showed a bright flash in the night sky.