Night attack on Ukraine: Nova Poshta terminal in Kharkiv region targeted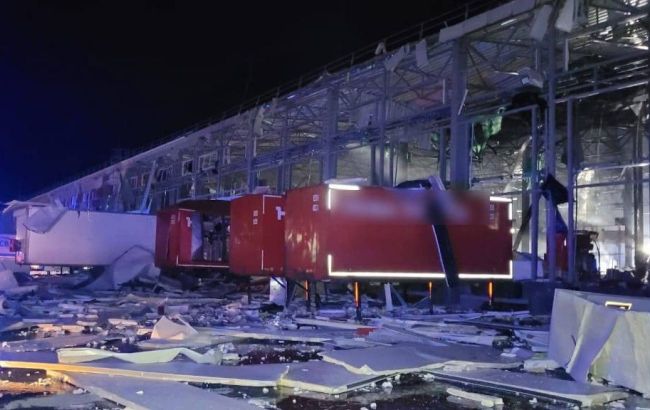 Photo: During the shelling of Nova Poshta in the Kharkiv region, 16 people were injured (t.me/police_kh_region)
The number of injured as a result of the Russian shelling of the Nova Poshta postal terminal in Korotych, Kharkiv region, has risen to 16, reports the Kharkiv Regional Police Department.
Reports of the shelling came around 22:20, and there were reports of a fire in the Nova Poshta office and the burning of a cargo vehicle.
As of 02:30, it is known that there were 20 people on the terminal's premises, of whom 6 were killed and 16 were injured. There were men aged from 19 to 43 years old among the injured. They were taken to the hospital with injuries of varying severity.
"Experts from the explosive ordnance disposal unit collected fragments of the S-300 missile. Investigators, along with forensic experts and forensic medical examiners, are examining the bodies of the deceased," the police stated.
An investigation into the violation of laws and customs of war has been opened under Article 438 of the Ukrainian Criminal Code.
Shelling of the Kharkiv region
On the night of October 21, the Russians launched a missile strike on the Nova Poshta terminal in Korotych, Kharkiv region. At least six people were killed, and initially, there were reports of 14 injured - half of them in moderate condition, and the rest in critical condition.
The head of the Kharkiv Regional State Administration, Oleg Syniehubov, reported that according to preliminary information, the aggressors used an S-300 missile. Nova Poshta declared October 22 as a day of mourning.