New satellite image shows Russian barriers in Sevastopol Bay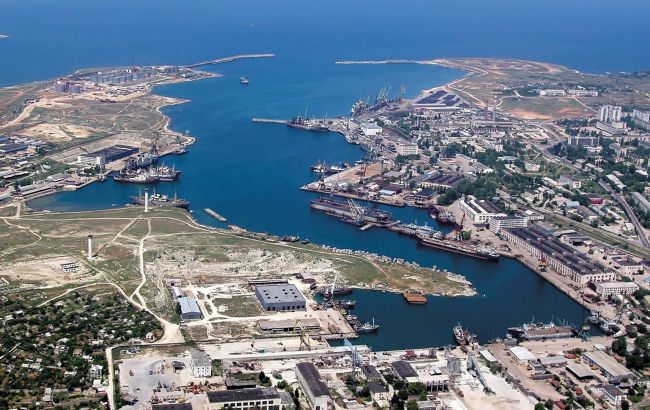 New satellite image shows Russian barriers in Sevastopol Bay (Russian media)
Russian occupiers have installed barriers at the entrance to Sevastopol Bay. A new satellite image appeared, according to OSINT analyst Brady Africk.
The satellite image was taken on October 13, 2023. It is evident that the Russians have placed barriers at the entrance to Sevastopol Bay. It was previously reported that the occupiers had expanded them.
The analyst speculates that the Russian occupiers are attempting to defend against Ukrainian naval drones.
Here's a recent look at the barriers Russia has placed at the entrance to Sevastopol harbor in Crimea to counter Ukraine's naval drones. pic.twitter.com/PLzlsgL3Cu

— Brady Africk (@bradyafr) October 14, 2023
Background
RBC-Ukraine sources said that the Security Service of Ukraine, along with the Ukrainian Navy, attacked an enemy carrier of cruise missiles Buyan, and the ship Pavel Derzhavin near the coast of Sevastopol.
Later, a spokesperson for the Ukrainian Navy confirmed that Russian ships were indeed hit. Dmytro Pletenchuk noted that Pavel Derzhavin was attacked twice, and an enemy tugboat was also hit.