NATO should learn cybersecurity from Ukraine - German Foreign Minister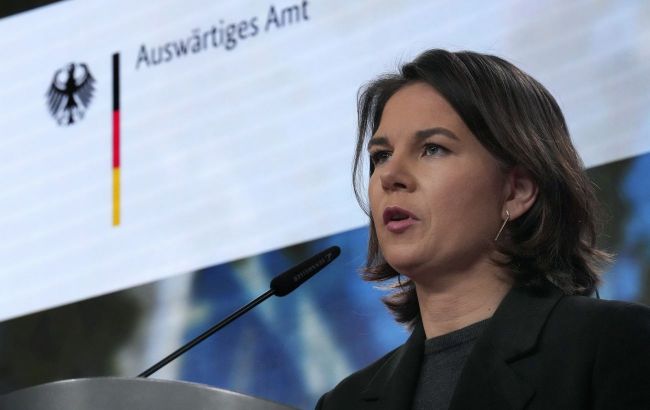 Photo: German Foreign Minister Annalena Baerbock (Getty Images)
NATO countries help Ukraine with cyber defense, but in many ways, the allies should learn from Ukraine, said German Foreign Minister Annalena Baerbock.
"By supporting Ukraine with its cyber defense, we are also protecting ourselves. Germany therefore provided Ukraine with 10,000 ground stations for an internet satellite system, similar to the one used in Kherson. And we are contributing to Ukraine's cyber capacity by training cybersecurity personnel, as are many Allies in this room. Undoubtedly, we also have much to learn from Ukraine," Baerbok said at the first NATO conference on cyber security in Berlin.
The head of the German Foreign Ministry emphasized that Ukrainian specialists probably have more experience in cyber defense than all of them put together.
According to her, if NATO's close partners are vulnerable, the Alliance itself is also vulnerable. This became clear when Russia attacked the ViaSat communications network on the day the full-scale invasion began. Its effects spread to grids across Europe, and in Germany, renewable energy providers temporarily lost contact with more than 3,000 wind farms.
"Cyberattacks are not a game. They have an impact in the real world. They threaten lives and economies. They are a danger to our democracies and the rule of law. Cyberspace has become our societies' nervous system," added the head of the German Foreign Ministry.
Russian cyber attacks
After the full-scale invasion of the Russian Federation into Ukraine, Russian hackers repeatedly carried out cyber attacks on Ukrainian state bodies, energy infrastructure facilities, etc.
In particular, Ukraine's allied countries also came under attack. In January, Russian hackers tried to attack Germany after it decided to transfer tanks to our country.
Also, the head of the State Service for Special Communications and Information Protection of Ukraine, Yurii Shchyhol, stated that the Russians are attacking the computer systems of the prosecutor's office, which collects evidence of war crimes committed by the Russian Federation.