NATO's limited response to Russia's actions in the Black Sea - Bloomberg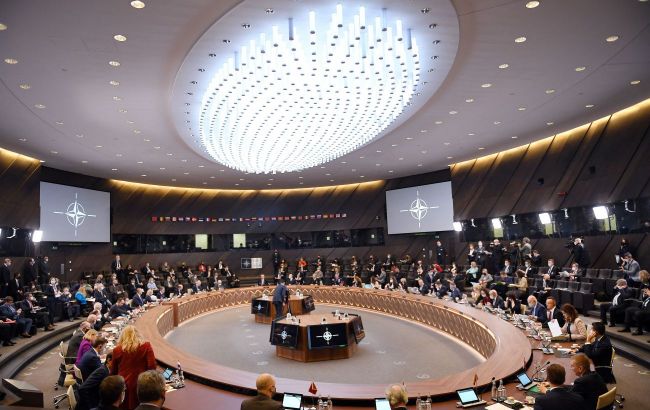 NATO members are concerned about incidents in Romania and Bulgaria (photo: Getty Images)
The North Atlantic Treaty Organization (NATO) is facing limitations in its responses to Russia's actions in the Black Sea and is finding it challenging to deploy effective tools that do not lead to direct escalation, according to Bloomberg.
As reported by the edition, NATO is facing an increasingly complex issue in its backyard: how to counter the consequences of Russia's war without triggering escalation.
Russian attacks are forcing ships carrying Ukrainian grain to take new routes along the Romanian coastline, which brings the threat of attacks closer to NATO shores. Last week, Romanian radars detected a drone intrusion, and Bulgaria found drone debris on its territory.
Currently, NATO views these incidents as isolated cases. However, according to one diplomat, this issue will be raised during this week's meeting of defense ministers in Brussels.
According to a high-ranking representative of the U.S. government, NATO allies are seeking more information about incidents involving drone debris and warning Moscow about the risks of escalation. Among other provocations, recent incidents raise questions about whether NATO assets in the Black Sea are sufficient to prevent attacks.
A European diplomat, speaking on condition of anonymity, noted that NATO is facing a persistent adversary in the Black Sea theater of operations, leading allies to feel that their options that do not trigger escalation are limited.
Unlike the Arctic and the Baltic regions where Russia is surrounded by NATO countries, out of the six countries with access to the Black Sea, only Romania, Bulgaria, and Turkey are NATO members, as reported by Bloomberg.
Regarding Ukraine's strikes against Russia, a French official told the publication that allies must be prepared for erratic attacks by hostile forces in the region, likening them to incessant mosquito bites.