NATO's communiqué on Ukraine to be released today - Stoltenberg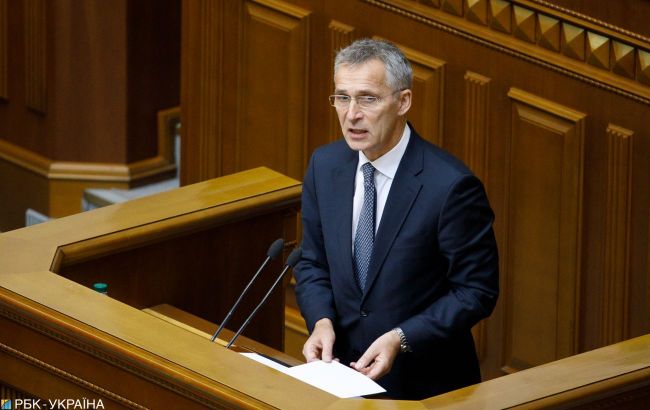 Jens Stoltenberg, NATO Secretary-General (Photo: Vitalii Nosach/RBC-Ukraine)
Today, on July 11th, a communiqué on Ukraine will be released by the North Atlantic Alliance, said NATO Secretary General Jens Stoltenberg in a briefing.
Stoltenberg emphasized that the most important task at hand is to continue providing military assistance to Ukraine.
"The text of the communiqué will be released today. I am confident that our members will support Ukraine. This is all about Ukraine's path forward to membership (in NATO - Ed.)," added Stoltenberg.
NATO summit in Vilnius
A two-day summit of the North Atlantic Treaty Organization (NATO) is commencing in Vilnius. Kyiv, on its part, expects to receive a signal from NATO member countries that after the end of the war with Russia, Ukraine will become the next member of the Alliance.
As noted by the Minister of Foreign Affairs, Dmytro Kuleba, NATO allies have reached a consensus on the plan for Ukraine's integration.
Stoltenberg, for his part, is confident that NATO will make significant decisions regarding Ukraine. Responding to a question about inviting Kyiv to the North Atlantic Alliance, the Secretary-General replied that the communiqué was being finalized, and it would include various elements.