NATO does not want to be in direct conflict with Russia, says US State Department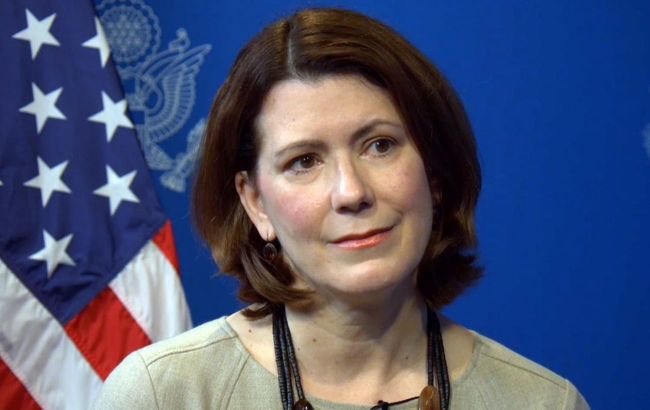 The official representative of the US State Department Andrea Kalan (Facebook)
Ukraine did not receive an invitation to NATO at the Vilnius summit due to the ongoing war, and the Alliance does not want to be in direct conflict with Russia, the official representative of the US State Department, Andrea Kalan, said in an interview with RBC-Ukraine.
"The war is ongoing, it hinders NATO membership. Plus, a series of reforms need to be carried out. The fact that there is a war carries a lot of weight because NATO does not want to be in direct conflict with Russia," Kalan said.
She added that Ukraine needs assistance in defending itself and fighting Russian aggression. Additionally, it is necessary to show Putin that NATO is united.
"This is our task here in Vilnius, for all the leaders of NATO states to come together and show the world that we speak with one voice and that there is no dividing, but rather that NATO is stronger than ever, stronger than before Russia's full-scale invasion of Ukraine," noted the representative of the US State Department.
NATO Summit in Vilnius
The NATO summit of member states took place in Vilnius over two days on July 11-12. One of the main topics was Ukraine. The member states agreed on a joint communiqué aimed at bringing Ukraine closer to integration. This includes:
A long-term assistance program for Ukraine.
Forming of the Ukraine-NATO Council.
However, NATO did not give an invitation to Ukraine until it fulfilled a set of conditions.
The leaders of the G7 states agreed on a new declaration regarding security guarantees for Ukraine. The G7 promises to provide long-term support to Ukraine in defense and economy.