Ukraine to join NATO through accelerated procedure without MAP, Stoltenberg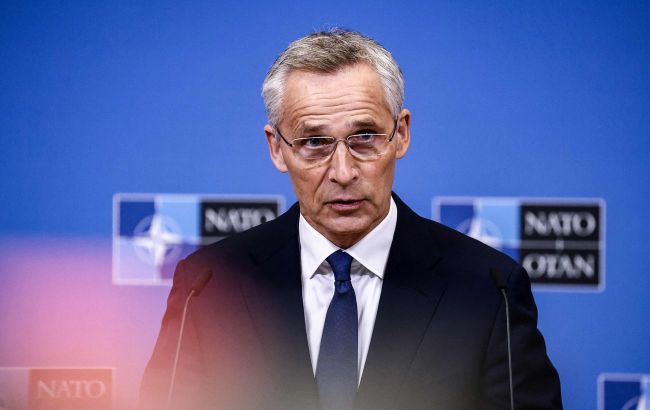 NATO Secretary General Jens Stoltenberg (Getty Images)
Ukraine will be admitted to the North Atlantic Alliance through an accelerated procedure without a Membership Action Plan (MAP), NATO Secretary General Jens Stoltenberg said during a briefing at Vilnius Summit.
"The first step is a multi-year aid program for Ukraine, which will help to transform the Soviet system to the NATO standards. Next is the NATO-Ukraine Council, where we will meet as equals," he said.
According to Stoltenberg, there will be a meeting of NATO states with the presence of Volodymyr Zelenskyy tomorrow.
"We repeat that Ukraine will become a member of NATO. For Ukraine, it will be one step, not two. When we reach an agreement among NATO members, we will extend an invitation to Ukraine. This is a clear path to Ukraine's membership in NATO," he added.
The NATO Chief said that the allies agreed today on a positive joint message regarding support for Ukraine and its path to NATO. "This entails practical assistance to ensure full cooperation between NATO and Ukraine," he added.
NATO Summit in Vilnius
Ukrainian President Volodymyr Zelenskyy criticized NATO members for their position on Ukraine. Kyiv received a signal that partners were discussing formulations for the final document without Ukraine.
Ukraine understands that it will not become a full member of NATO during the war with Russia, but it wants to receive an invitation to join the Alliance at the summit.
Zelenskyy is trying to persuade NATO to rewrite the final communiqué of the Alliance summit in Vilnius.