NATO Council issues statement on Russia's final withdrawal from CFE Treaty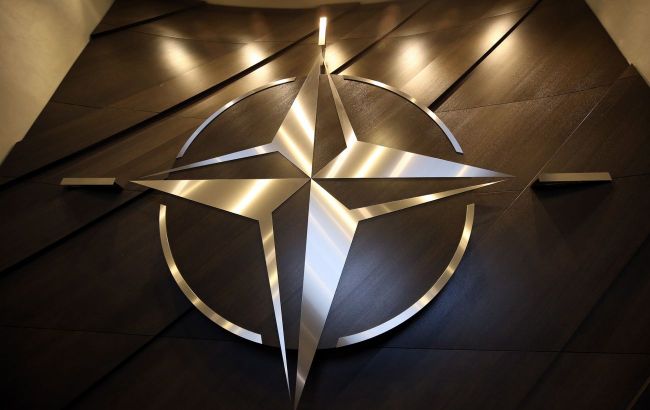 Photo: The NATO Council issued a statement on Russia's final withdrawal from the CFE Treaty (Getty Images)
NATO countries have decided to terminate the Treaty on Conventional Armed Forces in Europe (CFE). This decision was made after Russia finally withdrew from the agreement, NATO Council's statement says.
"Allies condemn Russia's decision to withdraw from the Treaty on Conventional Armed Forces in Europe (CFE), and its war of aggression against Ukraine which is contrary to the Treaty's objectives. Russia's withdrawal is the latest in a series of actions that systematically undermines Euro-Atlantic security," it says.
The NATO Council believes that Russia continues to demonstrate disregard for arms control, including the key principles of reciprocity, transparency, compliance, verification, and host nation consent, and undermines the rules-based international order.
"While recognizing the role of the CFE as a cornerstone of the Euro-Atlantic security architecture, a situation whereby Allied States Parties abide by the Treaty, while Russia does not, would be unsustainable. Therefore, as a consequence, Allied States Parties intend to suspend the operation of the CFE Treaty for as long as necessary, in accordance with their rights under international law. This is a decision fully supported by all NATO Allies," the statement said.
At the same time, NATO member states remain united in their commitment to effective conventional arms control as a key element of Euro-Atlantic security, taking into account the current security situation and the security of all NATO members.
"This complements the Alliance's deterrence and defense posture that Allies have decided to further strengthen," the Council concluded.
Russia's final withdrawal from the Treaty
Russia's participation in the Treaty on Conventional Armed Forces in Europe (CFE) was terminated back in 2007. As of 00:00 on November 7, according to the Russian Foreign Ministry, "the procedure for Russia's withdrawal from the CFE Treaty has been completed."