Ukraine nationalizes Russian-owned Sense Bank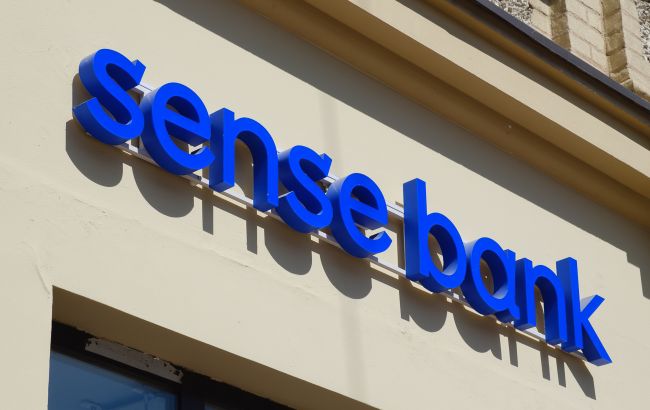 Sense Bank (Vitalii Nosach, RBC-Ukraine)
National Bank of Ukraine (NBU) decided to nationalize Sense Bank as its current owners are Russian oligarchs who are under international sanctions, as NBU Governor Andriy Pyshnyy said during a briefing.
According to him, the NBU has decided to remove Sense Bank from the market and propose state participation in this process to the Cabinet of Ministers.
This decision was prompted by the fact that the bank's owners have ties to Russia and have supported the actions of the aggressor country. Such ties pose significant reputational risks and have a substantial negative impact on the bank's operations.
The NBU's press service further clarified that President Volodymyr Zelenskyy's directives regarding sanctions against the bank owners signed in October 2022, also influenced this decision. These directives include asset-freezing measures.
"Given the conditions of Ukraine's state of war and considering the current financial situation of Sense Bank, all that factors pose a threat to the interests of depositors and other creditors of the bank. Thus, according to the requirements of the Ukrainian Law 'On Banks and Banking Activity,' the National Bank is obliged to make a decision to withdraw the important Sense Bank from the market," added the NBU.
In response to a question from RBC-Ukraine correspondent, Pyshnyy said that after the bank's transfer to state ownership, the share of state-owned banks in Ukraine will increase from 53% to 56%.
What is known about Sense Bank
It was formerly known as Alfa-Bank. It became the largest bank in Ukraine owned by sanctioned individuals, namely Mikhail Fridman, Petr Aven, and Andrey Kostin.
As of March 2023, the NBU recognized the business reputation of the bank's shareholders as questionable and prohibited their participation in bank management.
In May, the Verkhovna Rada (Ukraine's parliament) passed a law allowing the nationalization of enterprises, including banks owned by sanctioned individuals.
Fridman, Aven, and Kostin are unable to sell their shares due to Western restrictions imposed against them.