Nagorno-Karabakh 'authorities' announce termination of existence of unrecognized republic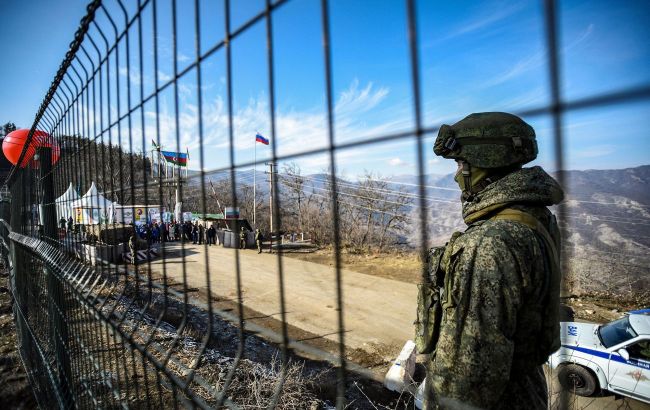 Nagorno-Karabakh ceases to exist on January 1, 2024 (Getty Images)
Following the operation by Azerbaijani forces, representatives of the "authorities" of the unrecognized Nagorno-Karabakh Republic (Artsakh) have announced the cessation of the republic's existence starting from the beginning of 2024, according to News.am.
"President of the Republic of Artsakh, Samvel Shahramanyan, has signed a decree based on the situation that arose after September 19, 2023," the report states.
This decree goes into effect immediately upon publication.
The decree states that due to the complex military-political situation that has arisen and taking into account the agreement reached through the mediation of the Russian "peacekeeping" contingent with representatives of Azerbaijan, free, voluntary, and unimpeded passage of Nagorno-Karabakh residents, including military personnel who have laid down their arms, with their property in their vehicles through the Lachin corridor, is ensured.
"All state institutions and organizations under their jurisdiction are to be dissolved by January 1, 2024, and the Republic of Nagorno-Karabakh (Artsakh) ceases to exist," the document states.
The local population is to familiarize themselves with the terms of reintegration presented by the Azerbaijani authorities after the entry into force of this decree, with the aim of making an independent and individual decision regarding their possible stay (return) in Nagorno-Karabakh.
Azerbaijan's military operation in Nagorno-Karabakh
On September 19, Azerbaijani military forces carried out local anti-terrorist measures in the Karabakh region. As a result of this one-day operation, the unrecognized republic surrendered, and Baku declared the achievement of its goals in the region and the restoration of the country's territorial integrity after 30 years of conflict between Azerbaijan and Armenia over the Karabakh region.
Previously, the Ministry of Defense of Azerbaijan had already displayed confiscated military equipment, weapons, and ammunition seized in Karabakh.
For more about the conflict between Armenia and Azerbaijan over the Nagorno-Karabakh region, refer to RBC-Ukraine's article.