More than 4,000 occupiers over past two weeks: Ukrainian top commander reveals Russian losses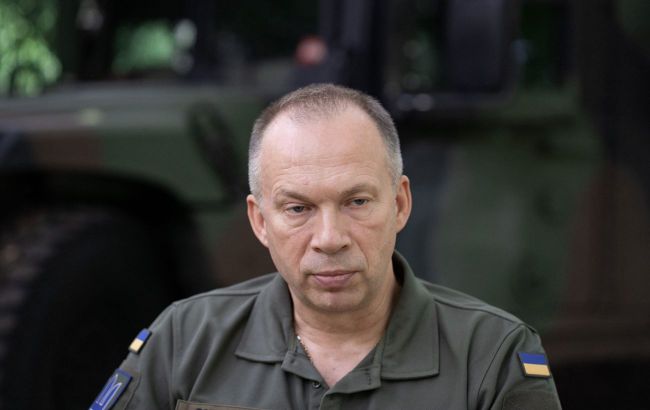 Oleksandr Syrskii, Commander of the Army of the Armed Forces of Ukraine (Photo: Getty Images)
The Ukrainian defense forces have eliminated over 4,000 Russians in the last two weeks along the Kupiansk-Bakhmut route, reports Oleksander Syrskii, Commander of the Army of the Armed Forces of Ukraine.
The enemy has intensified its actions in the Kupiansk and Bakhmut directions
"The enemy does not abandon its plans and continues offensive actions simultaneously on several eastern fronts. In particular, despite significant losses, the Russians are attacking our units defending in the Kupiansk area," the message reads.
Syrskii notes that the enemy has increased the use of kamikaze drones. Russian forces to the north and south of Bakhmut are attempting to regain the initiative by launching counterattacks.
However, according to the commander, Ukrainian defenders are disrupting all plans and attempts by the occupiers to seize our land.
Russian losses
Syrskii emphasizes that the enemy is losing its offensive capabilities daily.
Over two weeks in the operational responsibility area of the Joint Forces Operation Khortytsia, the Russian occupying forces lost over 4,000 individuals.
More than 500 pieces of enemy military equipment have been destroyed or damaged.
Ukrainian forces eliminating Russians
The Ukrainian defense forces eliminated an additional 920 Russian occupiers in a day, bringing the total losses of the Russian Federation in the full-scale war in Ukraine to approximately 313,470 soldiers.
Additionally, on the Tavriia front, on November 13, the Ukrainian Armed Forces eliminated another 504 Russian occupiers.
Meanwhile, Vitalii Barabash, the chief of the Avdiivka municipal military administration, reported that Russian losses in the Avdiivka direction had already exceeded their losses in Vuhledar and near Bakhmut.